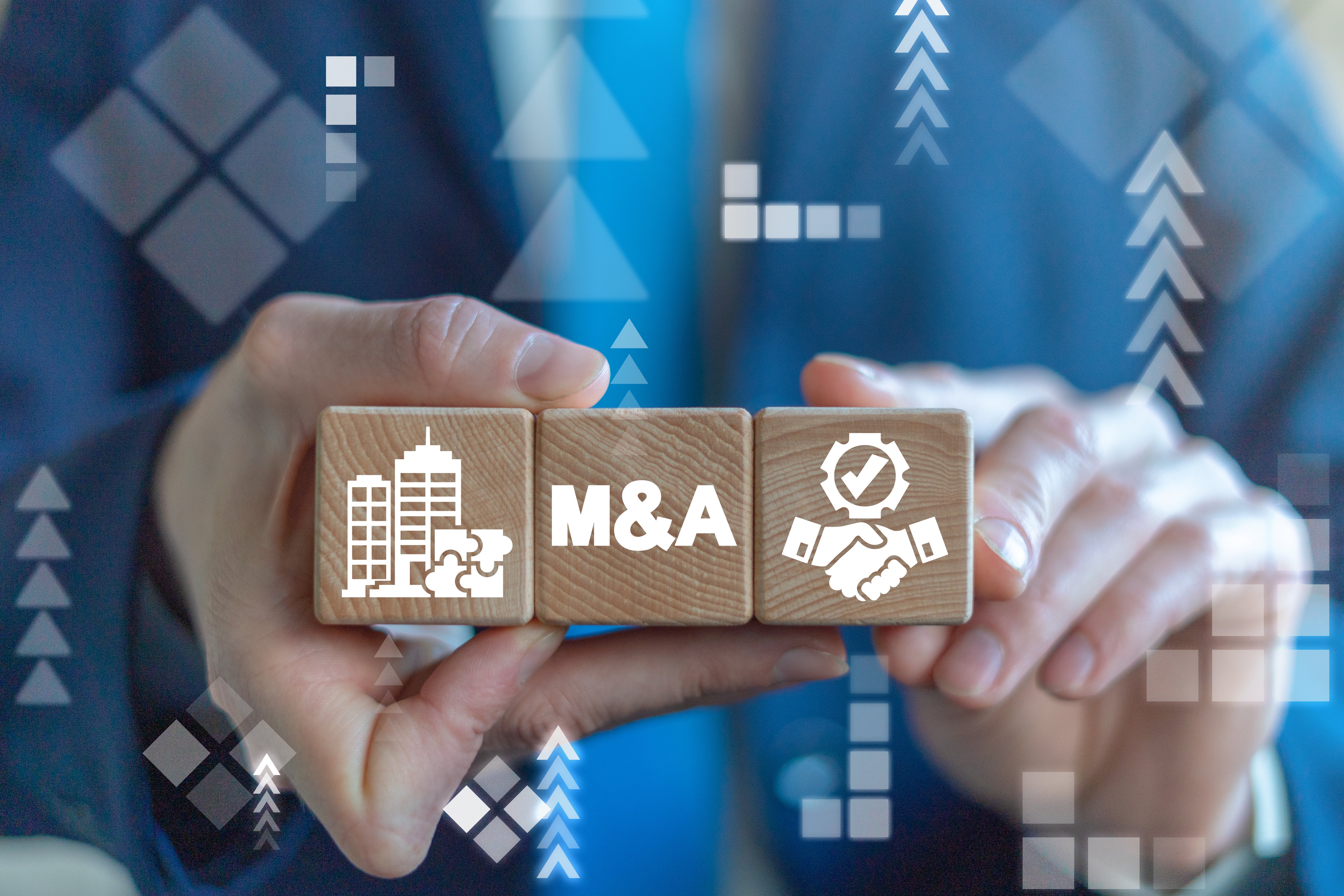 With mergers and acquisitions becoming commonplace in today's business landscape, IT teams find themselves in a tough spot where they must prepare and plan in detail to navigate data migrations successfully. To further complicate the situation, business leaders often expect a quick and smooth turnaround of the entire data integration process.
Wondering how to ensure a smooth and effective data migration during mergers and acquisitions?
This blog aims to offer a comprehensive guide to IT teams so that they can prepare in advance and ensure an efficient and seamless data migration.
When to Migrate or Change a Company's Data Landscape
Organizations often grow through mergers and acquisitions, and as they expand during and after the deal, they face a range of challenges. Technology integration is one of the main hurdles in such cases, and the data-related aspects are the most significant of all.
One of the key issues with technology involves the smooth and efficient transition of master data from the IT systems of acquired companies to merging/acquiring company systems.
Since each acquired company will already have its own IT systems and business processes in which customer/vendor records are maintained, transforming data from their systems becomes quite challenging.
However, from the data migration perspective, it's important to ensure that the data landscapes of both systems are integrated in such a way that all the data and KPIs are in sync and follow the same logic.
Tips on Migrating Data Successfully During a Merger or Acquisition
Here are some of the top tips you can follow while migrating data during an M&A deal:
Ensure that the data you work with is trustworthy
One of the most important aspects of data migration during mergers and acquisitions is the trustworthiness of the data.
You need to make sure that your data is updated to be able to set up a powerful base on which to start building your combined data governance framework during the process of mergers and acquisitions.
For instance, when two organizations merge, or one acquires the other, there is a great deal of data exchange that happens between them related to various things such as overheads, salaries, revenue, employees, etc.
When migrating data, it is important to ensure that all these numbers are accurate and sourced from the right place.
Explore the role of automation
Data migration and integration during M&A deals involve a range of labor-intensive, repetitive tasks and can have a significant impact across areas, including data security, master data relevance, and regulatory compliance.
All these time-consuming and tedious processes can simply be automated, ensuring fast, secure data migration along with the advantage of automated audit trails.
Automation can play a key role in the M&A process, thus enabling IT teams to support even the toughest and most challenging businesses. Further, it can also help speed up post-merger integration projects, leading to better insights and control over the process, which is hard to achieve with other conventional approaches.
Define clear leadership roles
Regardless of the size, most merger and acquisition deals involve top management at the initial stage of the deal. Their key focus during the process remains on the budgets, numbers, and the value that this business opportunity can bring to their respective organization.
To ensure a smooth migration, the top management of the two entities must collaborate effortlessly and ensure complete transparency in terms of data and other figures when merging and migrating.
Build a powerful data governance framework
Having a strong data governance framework in place is a must to ensure the long-term success of any merger/acquisition deal.
Ensuring correct and accurate data throughout your landscape allows you to build a strong foundation for high-quality data governance.
Call in the experts
Mergers and acquisitions can be overwhelming for IT teams with many different systems to merge and manage.
Assigning roles within the IT department about who will carry out which task can simplify the process and avoid duplication of effort.
Common Pitfalls That You Need to Avoid in M&A Migration Projects
When it comes to mergers and acquisitions, several things can go wrong and need careful consideration. Among these include the incompatibility of the two IT systems, outdated data, poor quality of data, data stored in multiple locations, etc.
To be able to migrate your data successfully in such instances can be challenging. Here are some of the common pitfalls you need to avoid in all M&A projects:
Not determining a data storage location
Merging or acquiring companies often store their data in different ways and in different places.
To avoid losing track of all the data that you have to locate, collate, and migrate, it is best to do a proper inventory of what is stored where\
followed by mapping out the territory. This makes it much easier to prioritize what kind of data needs to go where and when.
Not thinking of cultural and language differences
One of the biggest challenges to overcome during M&A deals is the language and cultural barriers.
Most often, during M&A deals, the software and documentation are presented in a local language leading to difficulty in understanding the overall data landscape.
Likewise, cultural differences can be a challenge to tackle, especially in terms of leadership, decision-making strategies, team collaboration styles, and beliefs regarding personal success.
Not focusing on the cleansing of data
Another important pitfall to avoid during data migration is the standardization and cleansing of the data to make it relevant and workable.
At this stage, you need to eliminate outdated, irrelevant, or duplicate data and cleanse any kind of data errors from both systems to ensure that you only end up migrating data that is updated, useful, and compatible within the new business environment.
Not testing throughout the process
Finally, make sure to set up tests throughout to remain alert about any kind of issues at all stages of the data migration. This prepares you adequately so that you can deal with data troubles promptly.
Planning to Migrate to Office 365?
Learn all you need to know and key factors you must consider for a successful migration.
To Conclude
Mergers and acquisitions are quite complex and executing data migration is often the most overwhelming aspect of the entire process.
To ensure smooth migration of data during these deals, it is important to design a detailed plan that takes you through the M&A process from beginning to end and visualize the result.
How Can TRNDigital Help You?
As your data migration vendor, TRNDigital has the necessary expertise and years of experience to carry out data migration during M&A deals.
Apart from appropriate and sophisticated tools, TRNDigital employs tried and tested methodologies to eliminate any inconveniences associated with the migration process. This will not only help you speed up the entire process but will also offer a more satisfactory outcome.
We also have a proprietary software technology - the Migration Manager- which is a proven solution for managing complex data migration projects during and after M&A deals to ensure that you convert and transform your data in a way that it can be delivered in the right format to the right place and the right people.
To know more, contact us today.