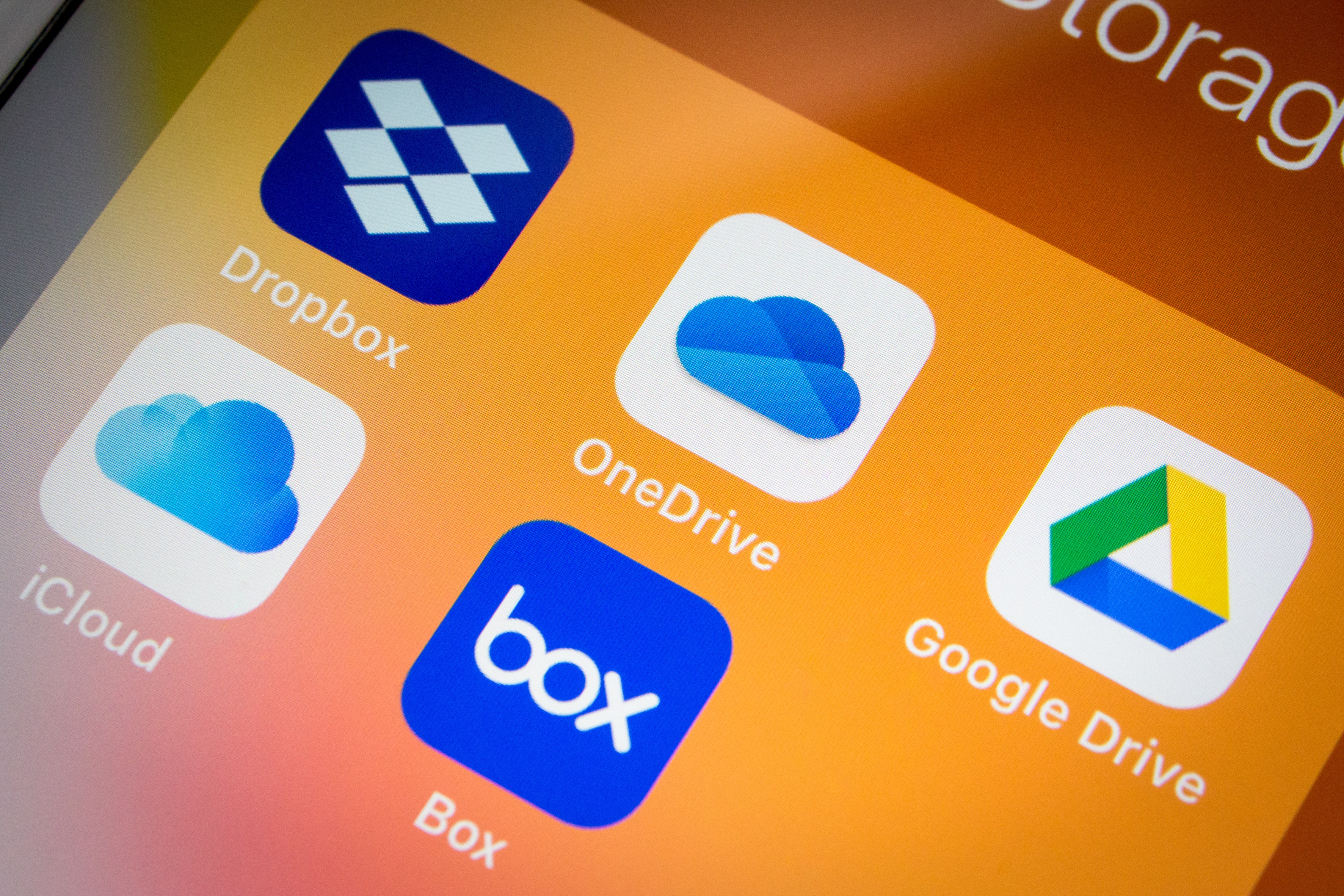 OneDrive – second to none in cloud storage and seamless collaboration
Regardless of your organization's size and structure, storing data in the Cloud is a cost-efficient and simple solution that an increasing number of businesses are using today.
Dropbox and Microsoft's OneDrive are two of the most popular as well as intuitive cloud storage systems with excellent options for both individuals and businesses of all kinds, from SMEs to large enterprises.
This blog aims to explore Dropbox and OneDrive and discuss the advantages of Box to OneDrive migration and Dropbox to OneDrive Migration for your business.
Dropbox vs. OneDrive
While Drobox is a file hosting service with limited free storage space (2 GB) that offers features such as cloud storage, file synchronization, and personal cloud, OneDrive is primarily a file hosting and synchronization service provided by Microsoft.
Offering 5 GB of free storage space, OneDrive provides its users with the convenience of sharing files/personal data and storing files.
If you're using File Server, OneDrive is available as the default saving option. The platform allows you to sync and store all your personal files in one single place and share them with your contacts. Apart from this, you can access your files from any connected device through OneDrive.
Advantages of OneDrive
Some of the key advantages of OneDrive include:
Anytime/Anywhere Access
OneDrive is an excellent choice that offers users immediate access to their data irrespective of their location or device.
For instance, the platform allows users to begin working on a document on a personal smart device from their home and continue working on the same on their laptop or desktop at their workplace.
Further, with robust data centers, OneDrive boasts complete data security due to the strong end-to-end encryption that Microsoft uses to save and protect your data.
Extended Sharing Capabilities
One of the benefits of OneDrive is its extended sharing capabilities. With OneDrive, you can share a file effortlessly - all you need to do is simply right-click on a file and specify an email address to share it with.
This is not only a more secure and efficient form of sharing when compared to email attachments but also gives you the advantage of no size limitations.
Access Files on Demand
This is another important feature of OneDrive, which allows you to conserve huge storage space on your respective endpoints.
You also get the option to choose and have most of your data reside/remain in the OneDrive Cloud and download only specific files as per your required usage.
This specifically serves as an advantage in case you have a relatively small disk drive on your device - you can store huge chunks of data in OneDrive. The best part is that you won't even require it to simultaneously remain on the data endpoints. It hence proves advantageous of you want to move files from box to OneDrive or transfer files form box to OneDrive.
Cost-efficient
OneDrive offers lower prices for various editions so that users can save money and get the same service.
Since reducing the cost of using various products remains a priority for businesses, choosing OneDrive as a file storage tool for work allows enterprises to reduce their capital investment.
Better Integration
OneDrive for business can be seamlessly integrated with Microsoft Office, thus allowing users not just to store important data but also to coordinate their work to improve office efficiency.
Choosing OneDrive for business allows employees to collaborate efficiently and help in improving the company's project progress accordingly. From a business productivity perspective it hence becomes advisable to migrate files from box to OneDrive
Why Migrate Box to OneDrive?
Here are some of the reasons to Migrate Box to OneDrive:
Collaboration on-the-go
Unlike Drobox/Box, the free OneDrive mobile application allows businesses to upload, edit, and share files without having to remain attached to their desktop.
This level of real-time collaboration helps businesses boost their productivity without adding to costly overheads.
Better Plan Types: Personal and Business
While Drobox/Box offers basic accounts that are free and give you 2GB of storage space, OneDrive provides more options for business accounts, allowing you to choose the one that best suits your needs.
Further, with OneDrive, you get a free basic account for individuals who want to keep their documents and images protected and in one place.
Security
While both platforms offer the typical industry-standard levels of security and 2-factor authentication, with OneDrive, you can also use a text message or an authentication app to sign in, or as a Windows user, you can use Windows Hello to access your account via facial recognition/ fingerprint, depending on your hardware.
Customer Support
In the case of Drobox, you get phone, email, and 24/7 live chat support with tailored service levels to individuals.
However, when you migrate from Box to OneDrive, you get the advantage of more sophisticated customer support with a Managed Service Provider (MSP) to assist your organization with the migration.
Planning to Migrate to Office 365?
Learn all you need to know and key factors you must consider for a successful migration.
In Conclusion
More and more organizations that already own Microsoft Office 365 are looking for various ways to reduce costs and take advantage of cloud storage solutions by consolidating their content from third-party storage solutions such as Box and OneDrive.
Although both Drobox/Box and OneDrive are popular storage and work collaboration tools, OneDrive migration allows you to enjoy the advantage of better pricing and collaboration, making Box to OneDrive migration one of the preferred choices these days.
TRNDigital for OneDrive Migration
When it comes to successful migration, planning is key. If your organization is heavily utilizing DropBox/Box, it's important to assess and plan for a seamless transition. Understanding the full scope of migrating from Box to OneDrive is imperative, which is why it becomes a huge part of your focus when moving clients.
Having managed several migrations successfully, TRNDigital has become a leader in this avenue. Regardless of the size, industry, or scope of the organization, we have an entire team of professional experts who are fully capable of making your Box to OneDrive migration easy and seamless with a powerful migration manager tool.
From sharing information in terms of how to take advantage of Office 365 and not wasting too much money and resources on a redundant cloud storage platform, planning your migration project, to seamlessly managing user permissions, our migration experts offer you help and insights during the entire Box to OneDrive migration process. Get in touch with us now!