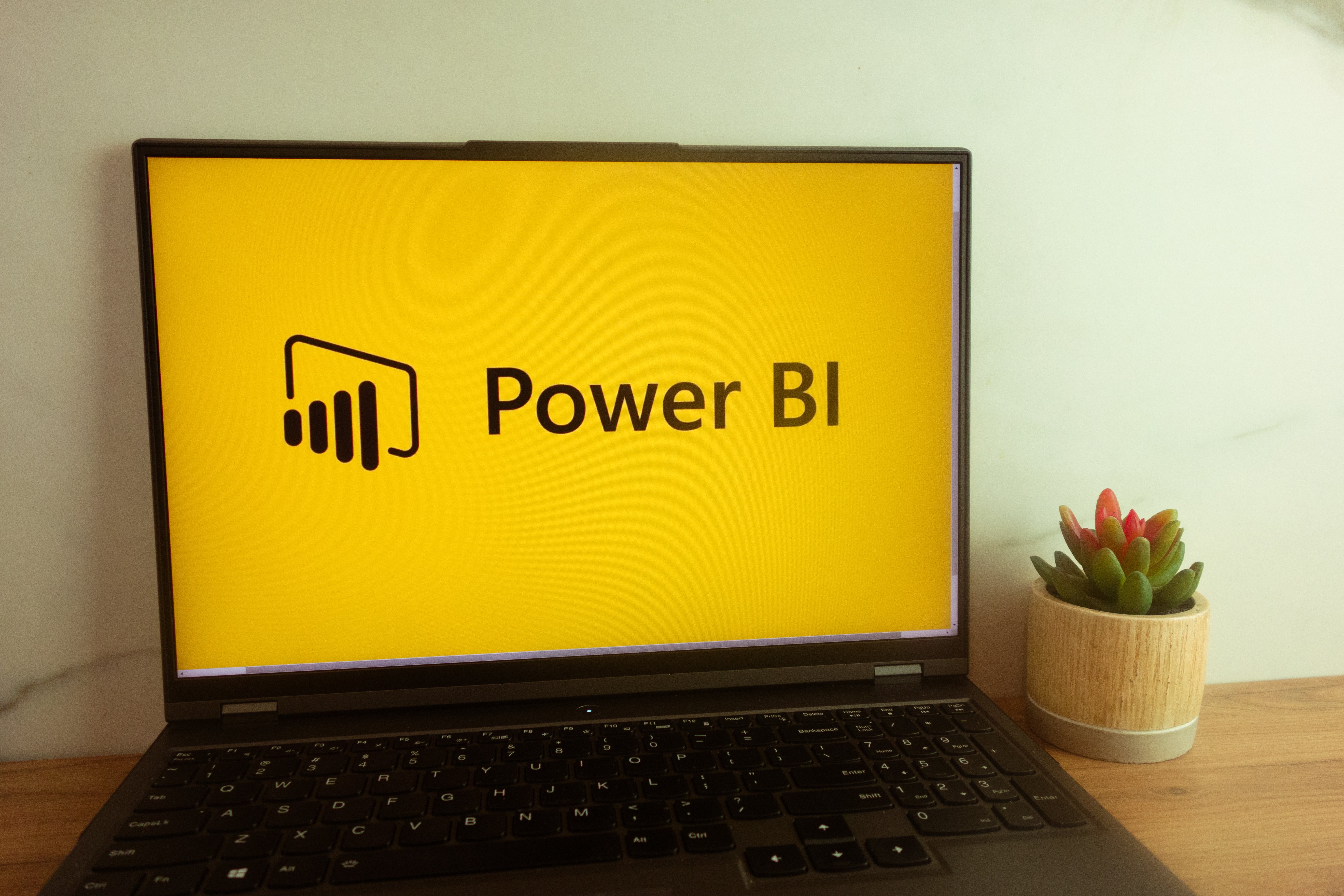 Power BI is an extremely useful tool that businesses leverage to visualize their enterprise data and analyze it for insight. In fact, the utility of this platform makes it extremely popular, giving it a 36% market share in the niche of business intelligence software.
The truth is that Microsoft Power BI can be made even more powerful by integrating it with another one of Microsoft's enterprise solutions – the Dynamics 365 platform.
In this blog, let's understand how you can achieve integration between these two apps, what the benefits are, and whom you can approach to get it done efficiently.
D365 x Power BI Integration: A Quick Overview
Dynamics 365 is a full-suite solution that can prove to be a pivotal addition to a business's operations when integrated with Microsoft Power BI. There are functional advantages that a business can leverage to make its operations more efficient, as listed below.
Integrating Power BI services with Dynamics 365 enables better tracking and monitoring of goal metrics.

The customizability and usability of dashboards are significantly expanded, and businesses get prompt access to real-time insights at their fingertips.

The analytics capabilities of both the platforms combined far exceed their individual analytical capabilities – especially when the results can be visualized on the dashboard in the customization of choice.
Let's now understand how to integrate Power BI into Microsoft 365.
Preliminaries
The preliminary steps to integrate Microsoft Power BI to Dynamics 365 begin with getting Power BI services if you don't already have them. You may be provided the option to download a desktop interface of Power BI; however, it is not mandatory.
The desktop version is a mere simplification of the web version that makes it easy to access the modules. However, accessing the web version is just as easy, so it is best to space disk space by not downloading the desktop interface.
If you already have Power BI, you need to ensure that you are logged in to the service.
The next step is to locate the data source as Dynamics 365 in your Power BI interface and connect to it.
Connecting to Dynamics 365 Data Sources in Power BI
Before you can connect your data source to Power BI through Dynamics 365, you must first choose the right connector or application for your Power BI. To do this, you need to find the Get Data button on the Power BI interface.
When you click on Get Data, the AppSource window will pop up. In this window, you need to search for Dynamics 365 – you can either scroll through the list or type Dynamics 365.
You will notice that Dynamics 365 offers apps for various business verticals like Finance, Sales, Social Engagement, Marketing, etc. Select the app for which you need to connect to the data source.
The next step is to actually connect your Power BI and Dynamics 365 for the source of data. Once you select the application to be used as the data source for Power BI, a new dialog box will appear.
In this dialog box, you must now fill in the Dynamics 365 URL of your organization. For example, if the name of your organization is Acme, the URL may look something like this:
https://acme.crm.dynamics.com
However, if you use an on-premise D365, it may add a few more steps to the process. After entering the organization's URL, you need to end the fiscal year code in the corresponding field.
Enter the authorization data, and click Next. The data will now start to load. You may notice grey areas as it loads while the data is imported. However, as soon as it becomes usable, you will be able to view it.
Creating Reports and Dashboards
The third step in integrating Power BI services with Dynamics 365 involves creating custom dashboards and reports using the data you imported in the previous steps.
To enable the dashboard, you must log in to your Dynamics 365 website and follow the instructions below.
Go to: Settings > Administration > System Settings > Reporting.

Locate "Set whether users can embed Power BI visuals" and select "Allow Power BI visualization Embedding."

Select "Yes" and finish the task.
Next, you must follow the steps to add this enabled dashboard to your Power BI. You can follow the steps detailed below.
For the app you have selected, navigate to its tab and select "Dashboards."

You will see a "New" button that allows you to create a new dashboard as "Power BI Dashboard."

Go to the dropdown and click on the dashboard that was created earlier.
You must now allow some time for the interface to load all your data before it can be displayed for the first time in Dynamics 365. Once everything has loaded, you can move on to creating custom Power BI reports.
To do this, you need to click on the dashboard. Once you do that, a pop-up window will appear. This window carries the fill Power BI report that has multiple tabs, each with a dedicated dashboard that carries detailed information about the selected metrics for the data you have imported.
Best Practices for Integrating Power BI with Dynamics 365
Integrating two extremely capable applications together involves expert knowledge to ensure that things go smoothly and the business does not experience any downtime. An experienced implementation and integration partner like TRN Digital can help your business sail smoothly through your Power BI and Dynamics 365 integration.
TRN Digital encompasses industry best practices into their integration protocol that maximizes the advantage your business achieves from this integration:
TRN Digital leverage the power of agile methodologies that enable them to continuously adjust their integration strategies depending on the requirements of your business

TRN Digital also covers custom configuration of the integrated platforms to ensure that the resulting solutions are something that your business can effectively use

TRN Digital can help you customize your Power BI reports in Dynamics 365 to save you precious time and also to give you ready access to data when you need it
Wrapping Up
If you are looking for analytical and data visualization solutions that can empower your business, then the combination of Power BI and Dynamics 365 is the ideal choice. The combined capabilities of both solutions make it extremely easy for your business to leverage the data that it collects and capitalize on the insights in a visualized, customized manner.TRN Digital can help your organization achieve these goals seamlessly and with high efficiency.