A survey by Gartner predicts that cloud computing will be a whopping $300 billion business by 2021. The concept has gained a lot of traction in the last few years with enterprises across industries and geographies leveraging the power of the cloud.
The simple reason for this is the variety of benefits that organizations can get with the cloud. Right from operating servers, storing data at lower costs with higher flexibility to accessing software, the possibilities are just endless. Irrespective of the size and needs of your enterprise, migrating to the cloud gives you the freedom to take your business to the next level.
In this article, we will explore why migrating to Microsoft Azure is a great choice for organizations with cloud computing needs.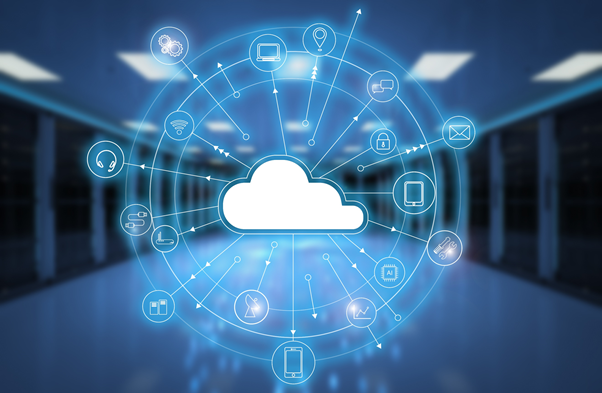 Why Microsoft Azure?
With a range of cloud service providers available in the market, it gets somewhat challenging for enterprises to single one out.
However, Azure is unanimously considered as one of the best cloud platforms because of its robust services that include Infrastructure as a Service (IaaS), Software as a Service (SaaS), and Platform as a Service (PaaS).
Since its release in 2010, Azure has evolved into the most preferred and sophisticated cloud ecosystem on the market and now includes the Internet of Things (IoT), blockchain services, artificial intelligence (AI), and mixed reality.
It is an excellent platform for integrated services, including servers, virtual machines, and storage. Based entirely on the cloud, it offers a range of benefits, and it allows you to pay for only what you use and is much easier to maintain.
Further, Azure has all the elements necessary to build a virtual network and deliver applications/services to a global audience, including -
SQL Databases - Azure offers various managed SQL relational databases
Virtual Machines - With Azure, you can create Microsoft or Linux virtual machines (VMs) in no time
Application Services - With Azure, it's easier to create and deploy applications compatible with all popular web and other platforms
Azure Active Directory Domain Services- The service lets you remotely manage authentication, group policy, and much more

Benefits Of Choosing Azure
There are several reasons why enterprises are entrusting their business data and applications to Microsoft Azure cloud services. Some of these are listed below -
Cost-Effectiveness
Microsoft Azure offers the most cost-effective cloud migration solution to enterprises. Leveraging Microsoft's pay-as-you-go model, you can just pay for what you use to build or expand resources using Azure services. This helps cut down the overall IT administration costs to a minimum as your complete infrastructure is taken care of by Microsoft on Azure.
Further, most enterprise-level companies are using various Microsoft products and have an enterprise agreement with Microsoft already. This gives them the advantage of receiving discounts on bulk licensing and a substantial price break on Azure.
High Performance
Azure has unmatched hybrid capabilities to facilitate smooth mobility and reliable, consistent platform between on-premise and public Cloud. It also provides multiple hybrid connections including virtual private networks (VPNs), ExpressRoute connections, and caches that help improve usability and performance significantly.
In addition to this, Azure offers you a range of robust cloud monitoring tools such as Azure Monitor, Log Analytics, and Application Insights, which allow you to gain greater visibility into the cloud health and performance. For instance, with Azure, you can monitor application performance, check network dependencies across various virtual machines and gauge CPU disk and memory utilization for your virtual machines (VMs).
High Security with Azure
Every business today faces the risk of data and security breaches. Microsoft Azure's security center gives users complete visibility and control over the security of their cloud infrastructure.
Azure is known to offer the best compliance coverage of more than 50 compliance offerings and is considered as one of the most trusted cloud platforms.
In addition to this, it also provides advanced threat protection across the hybrid cloud, giving you the ability to detect threats immediately and take appropriate action to reduce exposure or prevent further damage.
Increased Flexibility & Scalability
Another key reason to shift to Azure cloud services is higher flexibility and scalability offered by them. This makes it simpler for IT directors to focus on their bottom-line.
You wonder how? Read on.
One of the biggest benefits that Azure cloud offers is the option to easily upscale or downscale as your business needs change

The flexible structure of Azure makes it simple to scale up the data storage capabilities dynamically

Azure cloud is easy to use and gives you secure options and quick upload speeds

Enterprises can also benefit from the cognitive services, data processing capabilities, machine learning functionality, and Internet of Things (IoT) capabilities of Azure to develop, test and launch various new web applications

Microsoft Azure makes it easy to stay up-to-date on the latest technology by offering automatic updates and also gives you the ability to access files from multiple devices including smartphones
Fast & Agile
Developing, deploying, and maintaining business-critical applications on Azure is much faster compared to other service providers.
Migrating to Azure allows you to benefit from robust Azure Stack and bring in fast-paced innovation with great flexibility and control.
Great Integration with Other Microsoft Products & Services
There is an increasing number of organizations today who are dependent on Microsoft tools such as Outlook, Office 365, and SharePoint. They wish to invest in a cloud platform that seamlessly integrates with these Microsoft products and services.
Use of Azure serves the purpose well and simplifies operations by using the same virtual on-premise Linux and Windows machines.
Planning to Migrate to Office 365?
Learn all you need to know and key factors you must consider for a successful migration.
To Conclude
Migrating to Microsoft Azure is a great way to achieve higher business agility without having to worry about your IT infrastructure management.
Trn Digital is a Microsoft Partner committed to helping customers get the maximum benefit from their Microsoft products, including Microsoft Azure. We have a dedicated and specialized team for managing consulting and managed services including the design, implementation, and support of Azure clouds. Contact us to know more about how you can leverage Microsoft Azure to meet your cloud migration needs.