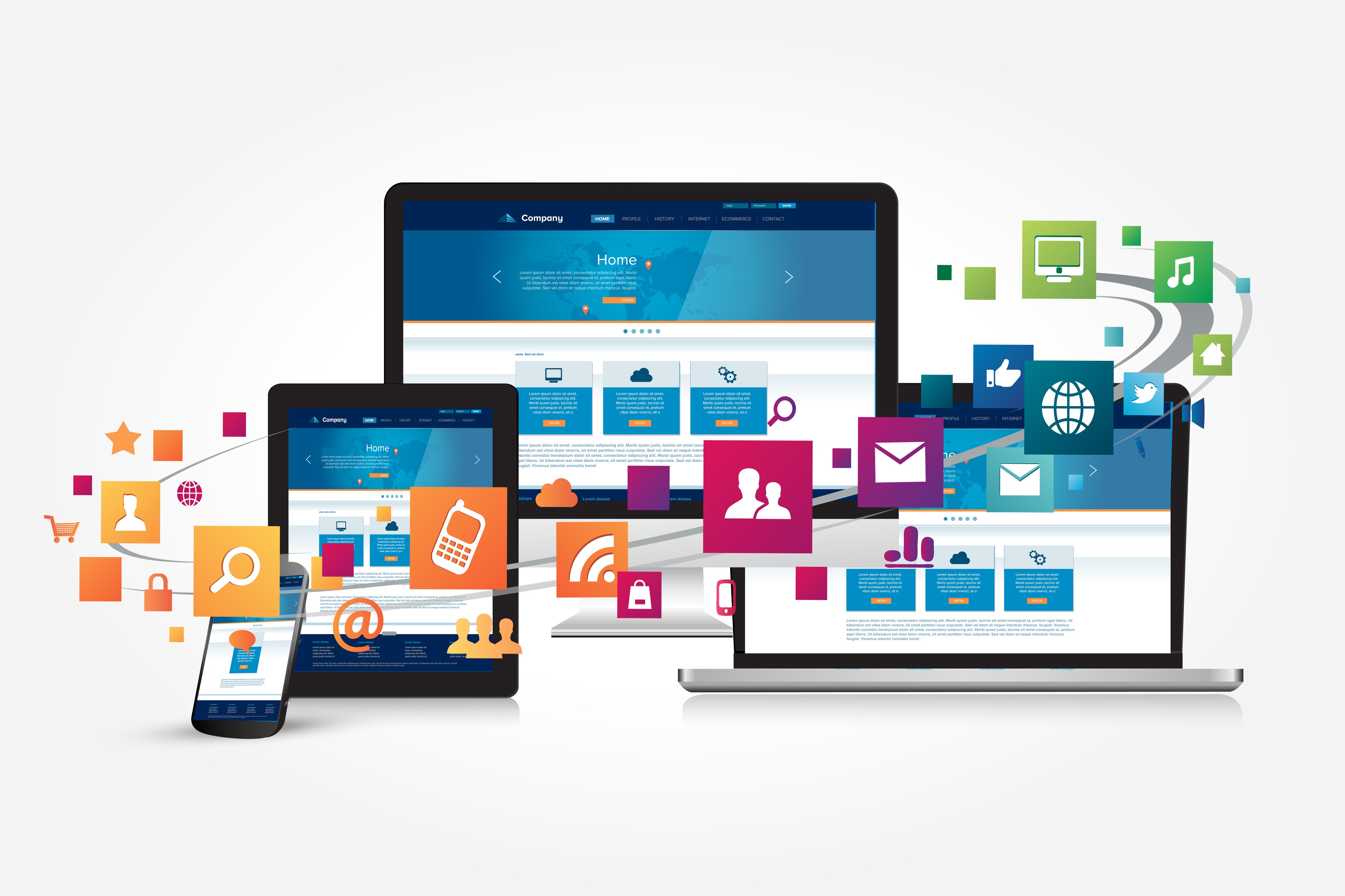 SharePoint Intranet solutions facilitate safe and engaging everyday corporate communication. Microsoft SharePoint is an intelligent intranet that allows businesses to effortlessly construct and maintain unique team-focused and project-focused collaboration sites. It offers a wide range of options for enterprises that seek to improve the efficiency of their present network.
This blog is a helpful guide to implementing SharePoint Intranet, its features, benefits, and site types.
5 Features and Benefits of SharePoint Intranet
The features of SharePoint and the benefits that it holds are so alluring that SharePoint's user base across Fortune 500 companies is a whopping 80% and over 100 million monthly individual users! Let us go over why it is so popular:
1. Centralized Administration
SharePoint has a central administrative console that allows administrators to handle and monitor a wide range of operations from a single dashboard, including security settings, backing up sites and site data, restorations, and update privileges.
2. Unparalleled Collaboration
SharePoint enables collaboration on all sorts of tasks with simplified information sharing, task scheduling and is accessible via cloud storage from all devices. Its robust Document Management lets collaborators track changes across users, security management, managing metadata, and scanning & capture tools.
3. Seamless Integration
SharePoint integrates seamlessly with many business applications, including Microsoft Office Suite applications, CRM, and other back-office systems.
4. Central Storage
SharePoint can be used to develop a wide range of resources to assist your employees in staying organized. It allows for building multiple sites and systems while allowing for information to be stored centrally on Cloud but separately.
It has one of the best content management systems and allows for controlling all sites from a centralized console.
5. Security Features and Design
SharePoint has one of the most comprehensive security features, allowing for safe information exchange while protecting sensitive private information and data integrity. The use of a single, integrated platform to host activities decreases the risk of vulnerabilities and unwanted access.
Furthermore, it can help you comply with your industry's regulatory data security needs faster.
3 Key Features of a Winning SharePoint
While different companies may use SharePoint in line with their business goals, the core mission is to facilitate daily tasks, assist teams in evolving and bring the information when needed, and for this, here are some of the key features to ensure that!
1. Microsoft 365 Integration
Integrating SharePoint with Microsoft 365 offers endless possibilities for engagement and collaboration. For instance, it will allow you to tap into group communication applications such as Microsoft Teams and thus give your employees live feeds, updates, and company resources.
2. Personalization
Personalization is a necessity for every SharePoint Intranet. This can be achieved by tools like SharePoint audience targeting and achieving customization perks such as personal links, email, task reminders, role-based decks, and other elements which match the preferences of the particular employee.
3. Chatbot
Chatbots are fast emerging as virtual assistants in the Intranet space to enhance the usability of the intranet. Using tools such as the SharePoint chatbot, users can effortlessly converse with the bot for queries, setting up tasks, and many more!
Who Uses SharePoint?
Microsoft SharePoint Intranet boasts a wide global user base spread across sectors. With digital transformation driving economic growth, organizations adopt virtual tools to support their strategic and business goals.
According to a study, the top user base of Microsoft SharePoint is from the Computer Software sector, followed by Informational Technology and Services with a base of 12% and Hospital & Healthcare with a base of 5%, and Financial Services with a base of 4%.
The software sector is the most avid user of SharePoint because software development is driven by teams regularly interacting to construct the solution, team collaboration is one of the key use cases of SharePoint.
For the Healthcare sector, SharePoint's best-in-class document management system for patient care proves to be one of the most used elements for Healthcare organizations, along with being HIPAA-compliant.
The Finance sector is becoming increasingly data-reliant and deals with the sensitive data of users. SharePoint facilitates GDPR compliance for personal data and a dynamic sharing and document management system.
SharePoint Online Intranet Site Types
1. Team Sites
Team Sites are essentially a dynamic, central collaborative workplace meant for teams or departments within the organization that enable participants to collaborate on projects, tasks, ideas by linking them to the necessary tools and information.
This can be either with an Office 365 integration or sometimes not. The Team Sites without Office 365 is essentially the same site prototype used for an Office 365 Group but wherein users just want the SharePoint site!
For instance, important team files, applications, and pages would be available on this.
By default, Team sites are capable of being integrated with a variety of Microsoft Collaboration and Productivity Suite Applications such as Microsoft Planner, Outlook, and Microsoft Teams and are the most used prototype of site templates. This can ease and enhance the collaboration experience for the content authors.
2. Project Web App Sites
Project sites are meant for collaboration between project managers. The most popular use case is to keep track of project deadlines, progress, communication, and artifacts all in one location!
This is popular for its wide range of project visualization themes such as Teams Calendar that improves the project management experience.
3. Communication Sites
Communication Sites are meant for showcasing organization-level updates, announcements, new tools, and services where there are a smaller number of content authors and a larger audience.
A popular use case is by the HR Departments for showcasing department endeavors and new posts from employees.
4. Hub Sites
Hub Sites work on organizing a large array of relevant sites in a single location for easy access. It also includes search ability in this library of hub sites to navigate between the relevant team, communication, and project sites.
Review Your Existing Intranet
Implementing SharePoint Intranet is not rocket science, but adopting an organized approach can go a long way towards building a sustainable and successful collaboration hub and reaping the ROI.
Firstly, plan out what the Intranet's department and team-specific aims would be. You can gather these inputs from surveys, meetings, or focus groups. This can help you get a sense of what works for your organization and what does not.
Secondly, review your intranet usage statistics, workflows, and functionality - who is using the Intranet & whether the core requirements are being met with your existing Intranet's elements. This will help you identify the priority improvements that are required.
Then, run a content audit to figure out which content on the old systems needs to be migrated. This ensures that old and outdated content is improved and important content is not left behind during Migration.
Lastly, chart out Intranet priorities and get your management and intranet sponsors to sign off on it.
Kickstarting Initiatives
Based on the data collected from the above steps, you can begin initiating improvements. Next, take stock of any impediments or implementation hurdles that you may face. Employ best practices that relate to the specific department or the organization's priorities. A run-down of the initiatives would be:
Run a final assessment of the solution to the problem

Deploying a pilot program before implementing real-time changes

Time taken to implement the solution

Rate of investment expected on this change

Periodic review of Intranet improvements
Conclusion
SharePoint consultants such as Trn Digital are skilled at helping uncover opportunities to improve engagement and business processes.
We ease up this process by walking you through and conducting the assessment of the existing Intranet and building an Intelligent Intranet that works for your organization, fosters corporate culture, and accelerates business processes!