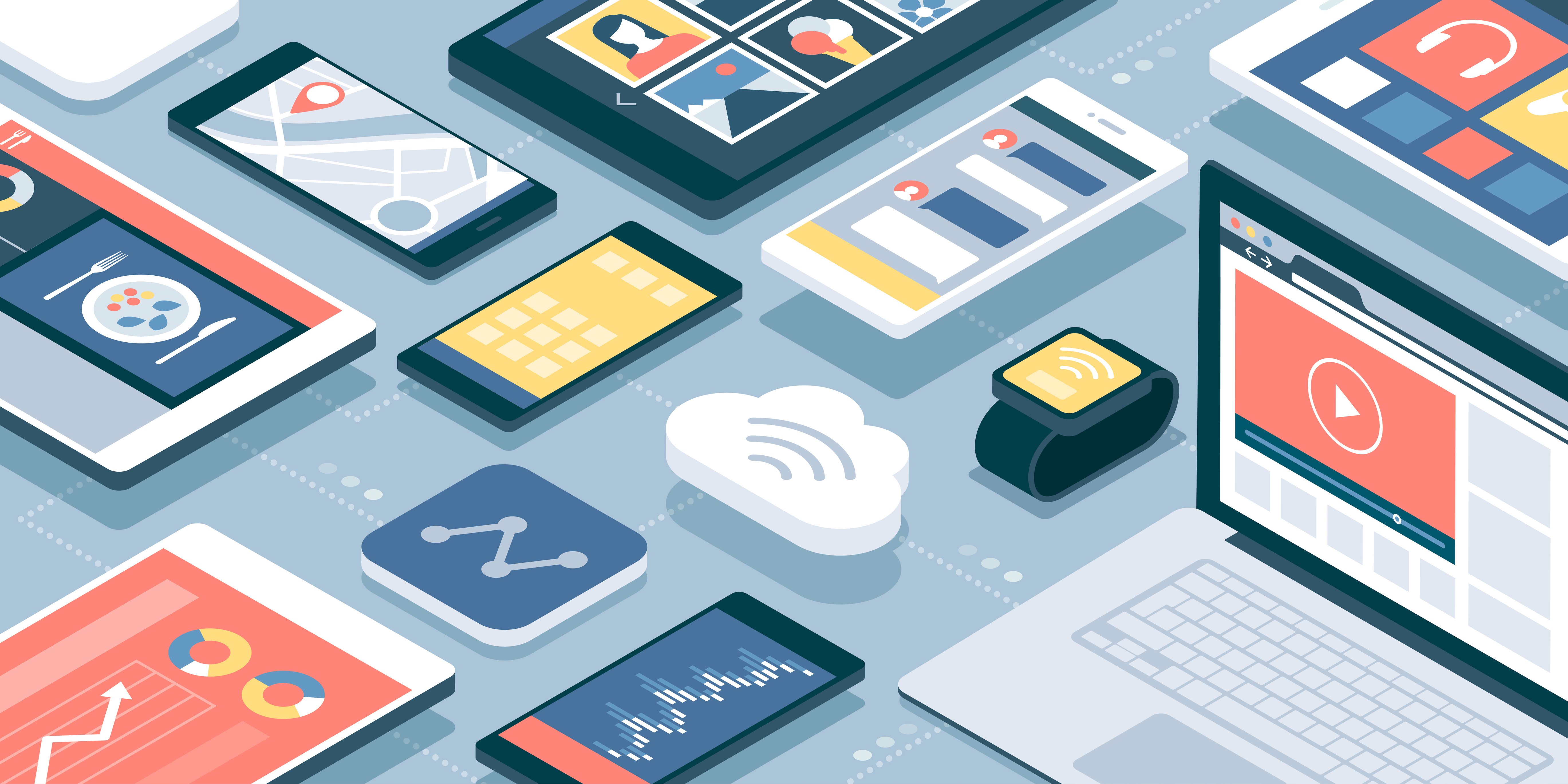 Organizations of various sizes can have anywhere from a few hundred to several thousands of endpoints spread across cloud and on-premises infrastructure. The pandemic emphasized the pressing need for unified endpoint management that is user-friendly, location-agnostic, and provides key performance insights into productivity and efficiency.
A recent Gartner study estimates that more than half of organizations will use a single console for endpoint management and security tasks by 2024.
Here's what Microsoft Endpoint Manager is all about and how it can help organizations secure devices to the last mile.
What is Microsoft Endpoint Manager?
Microsoft Endpoint Manager is a part of the Microsoft 365 productivity suite that lets you keep the data in your on-premises infrastructure and that on the cloud, secure.
With a host of services such as Intune, Configuration Manager, Desktop Analytics, and Windows Autopilot, you will be equipped with everything you need to manage and monitor all your on and off-cloud infrastructure.
Data is precious, and there are people out there to breach into your systems at all times; this makes it essential for businesses that handle sensitive and critical data to implement systems that help you manage and mitigate this risk.
Enabling On-Premise and Cloud-Based Management with Endpoint Configuration Manager
The purpose of Microsoft Endpoint Manager is to integrate cloud and on-premises infrastructure into a single dashboard to be able to manage them more efficiently.
One of the key components of the suite that helps you do this is the Configuration Manager. This is an on-premises infrastructure management solution that enables you to configure hardware, including desktops, laptops, and servers that are in your local network or are internet-based.
You can configure co-management of cloud infrastructure by integrating it with other components of the Endpoint suite -- Microsoft Intune, Azure Active Directory, and Microsoft Defender for Endpoint.
Configuration Manager makes it possible to deploy applications, monitor compliance, push software updates, and much more in real-time.
Device Deployment with Windows Autopilot
Windows Autopilot is another part of the Microsoft Endpoint Manager suite that simplifies IT teams' workflow and for the end-user by automatically configuring Windows devices to your specifications by itself without the need for any other intervention. It can also onboard devices onto Intune without manual input. It's possible to use Autopilot for more complex co-management functions when there are multiple complex device configurations.
Autopilot can also do more beyond device deployment. It can also be used to repurpose devices as well as recover them.
Here's how the process works:
When deploying Windows devices for the first time, the devices use the OEM version of Windows, which is pre-installed straight out of the box. The autopilot then makes each device ready for productive use by applying the settings you require, installing apps you've chosen, and enables an enterprise-ready version of Windows on the device.
The end-user simply has to join a network and key in their credentials, and Autopilot takes over to make the device business-ready without getting the IT team involved throughout the process.
Another vital use-case of Autopilot is when devices need to be fixed or restored. Autopilot can bring the device back to life and make it business-ready using the Reset feature.
Productivity Score with Endpoint Analytics
The Productivity Score is an important feedback mechanism integrated into the suite to allow organizations to gauge the performance of Microsoft 365 within their teams. It provides organizations with key insight into how efficiently Microsoft 365 works for you compared to other organizations of similar size.
The key insights and feedback help you make the most of Microsoft 365 and identify pain points within the system that may be hindering productivity.
In particular, the endpoint analytics page helps you take stock of which services or applications are causing a bottleneck in boot times and hardware's overall performance. The purpose of this is to ensure that you're able to quickly eliminate any instances of technical hitches that may be slowing your hardware or software down and get right back to peak efficiency.
Noteworthy Findings in Gartner and Forrester Reports
Gartner's Report
Gartner's Magic Quadrant for Unified Endpoint Management examines the entire endpoint management market and plots major players on Completeness of Vision a against Ability to Execute. The Quadrant placed Microsoft among the leaders and noted that Microsoft offers the most used UEM tools in the market and had significantly more devices under management than the competition.
Online references to the Microsoft Endpoint Manager grew by 278% in the fourth quarter of 2019, emphasizing how Microsoft Endpoint Manager offered unification of its offerings with no additional price tag.
Gartner's report also notes that the deep integration into the native Microsoft ecosystem and reduced reliance on third-party plug-ins make the system robust and secure, which would be hard to achieve without such native integration.
Forrester's Study
Forrester published a study titled the 'The Total Economic Impact™ Of Microsoft Endpoint Manager,' which performed a methodological cost-benefit breakdown of using Microsoft Endpoint Manager. The study assumed the model of a manufacturer with global operations had 20,000 employees and 16,000 endpoints.
It found that the solution offered a return on investment of 278%, net present value (NPV) of $2.9M, with a payback period of fewer than 6 months.
The report also showed the following breakdown of the benefits present value totalling $4M:
Improved security - $1.2M
Enhanced end-user experience: $552k
Reduced support needs - $1.5M
Redeployed IT time: $480k
Retired endpoint management tools: $305k
Overall, the study found that the implementation of Microsoft Endpoint Manager is a financially sound decision that delivered positive net results with a quick breakeven period.
Conclusion
Given the market-leading innovation that Microsoft brings with its Endpoint Manager through the seamless integration of services throughout its enterprise-grade 365 suite, it can be said with a fair amount of certainty that in the coming months and years, there is likely to be immense adoption of the technology across industries and businesses of different sizes.
The global pandemic and the rise of work-from-home models have made data and endpoint security a prime concern for organizations everywhere, which will further drive the adoption of unified endpoint management solutions like Microsoft Endpoint Manager.