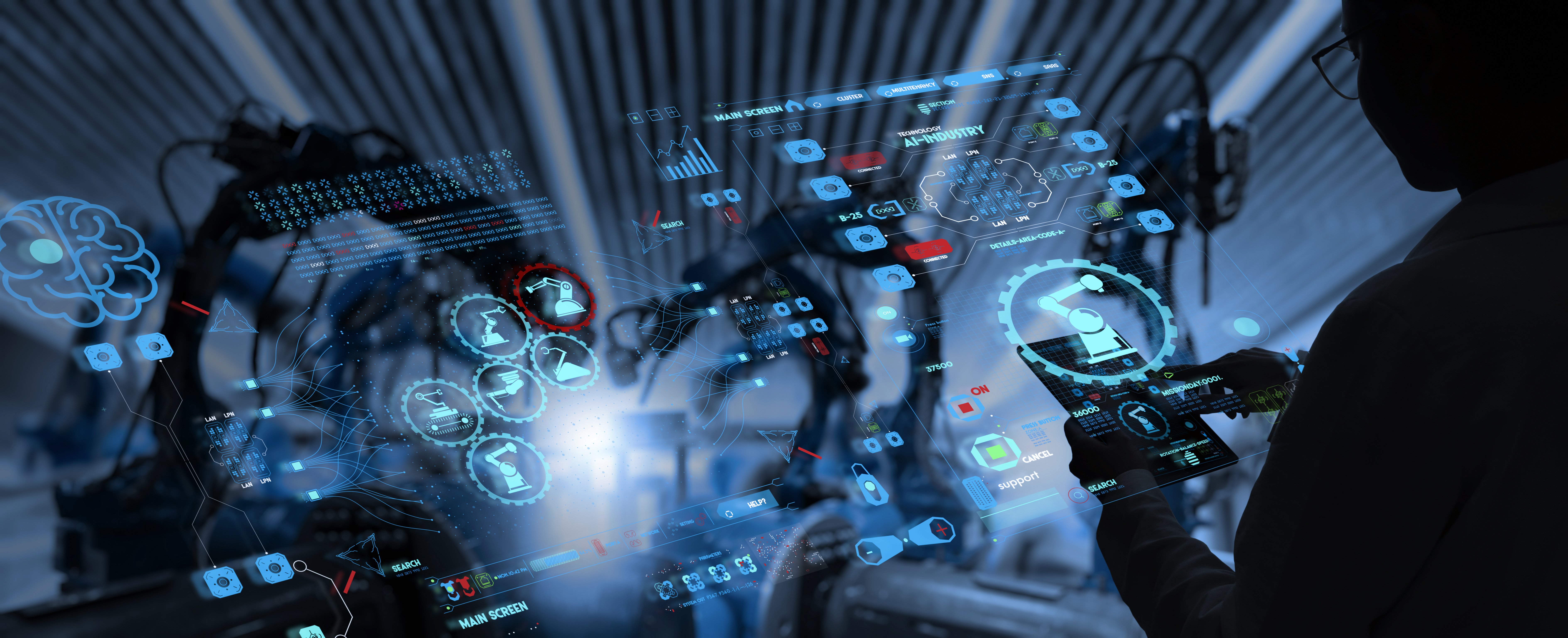 In today's competitive businesses environment, enterprises require powerful digital solutions that are efficient, fast, and easy to use. By including Power Automate in its suite of Office 365 cloud subscriptions, Microsoft is rightly working in this direction.
Microsoft's Power Automate (previously known as MS Flow) is a robust cloud-based workflow engine that allows organizations to quickly automate any process or task. It is an excellent tool for enterprises looking to optimize their workflows and seeking a more efficient way of working that can help reduce process automation costs.
In this blog, we explore everything you need to know about Power Automate, including its features, benefits, different flows, and more.
What is Microsoft Power Automate?
Microsoft Power Automate refers to a new enterprise system/software that allows organizations to integrate all their applications and processes in an automated way. The key objective of Power Automate is to increase the productivity and efficiency of businesses. The software offers a robust set of low-code solutions that help businesses create automated processes and resolve common issues that employees struggle with on a daily basis.
Apart from automating processes and tasks in a pretty intuitive and straightforward way, this robust online service also allows enterprises to have a functional flow without developing code (or with a minimum code).
With Power Automate, you can conveniently connect two or more applications (whether from Office 365 or third parties) and perform various actions that automate the most routine or mundane business processes. Some of the functions performed by this tool include sending reminders about tasks, moving data between systems, automating tasks from a local device, or supporting data from any API.
Benefits That Automation Can Bring to Businesses
Businesses across sectors today rely on software and hardware solutions that facilitate better productivity, higher efficiency, improved communication, and seamless collaboration among teams. Getting software to automate repetitive and time-consuming tasks can be a productive yet cost-effective strategy to help businesses utilize their resources more efficiently.
Automating such repetitive tasks can offer several benefits, including-
More efficient processes

Improved reliability

Reduced workload

Less risk of human errors
Lower operational costs
Optimized performance
Microsoft Power Automate is an excellent tool that can help you optimize your resources and bring greater efficiency to your business processes.
Key Features of Microsoft Power Automate
Among some of the key features of Microsoft's Power Automate include-
Quick Creation of Workflows Using Templates
Microsoft Power Automate offers you pre-built templates for creating workflows. This allows you to quickly automate your business processes in just a few simple steps.
Integration With Legacy Applications
With Microsoft Power Automate, robotic flows can be conveniently recorded and played (UI Flow) on legacy software to achieve integration if API interfaces are unavailable.
Another key feature of Microsoft power automate is that it is available on different devices, including online, mobile applications, or as a desktop client, irrespective of whether you are using an Android phone/tablet or an iOS device.
Virtual Agent and AI Builder Application
With Microsoft Power Automate, you can easily create flows that can either be automated or scheduled. While automated flows are triggered by an event and perform one or more tasks, scheduled events perform one or more tasks at a predefined schedule. Further, the flows can also provide step-wise instructions to users to complete a certain task.
Different Flows in Microsoft Power Automate
Microsoft Power Automate comes with two key features- Flow and UI Flow.
While Flow is the basic plan primarily used for workflow automation, UI Flow adopts a coming-age machine learning solution to resolve more complex issues. To be able to build a Flow in Microsoft Power Automate, it is essential to first understand the different types of flows as specified below-.
Among the different types of flows in Power Automate include-
Instant flow is widely used when building different Power Apps applications. Apart from this, instant flow is perfect whenever there is a need for flow to run immediately after an action, provided that it is on the list of triggers that are available for Instant Flow.
As the name indicates, schedule Flow will run based on the set date and time. This flow type is perfect when you want to set the flow to run on a given/specific date and time.
An Automated Flow is typically used when there is a need for a flow to run whenever some specific condition(s) are met, based on the type of Automated Flow trigger chosen.
UI Flow is relatively new as compared to the other flows. It primarily records your actions (Keyboard Inputs, Clicks, etc.) for applications and will playback to users.
Unlike the other flows, the business process flow is used with Microsoft Dynamic 365 to maintain data consistency throughout the entire process.
Advantages of Using Microsoft Power Automate
Among some of the main advantages of using Microsoft Power Automate include-
Seamless and quick integration with other applications
Microsoft Power Automate allows you to seamlessly integrate with various other applications/ services within your organization using connectors. As the name suggests, a connector links two different applications together and facilitates data moving from one application to another.
The importance of automated workflows in enabling you to automate processes is huge. This helps in saving time, eliminating information gaps, and reducing errors. There are a considerable number of pre-built templates available which enable automation of most of the common processes.
Faster and safe automation
Microsoft's Power Automate is a powerful cloud-based tool that empowers you and your teams to quickly and conveniently construct secure workflows with a no-code experience.
Easy sharing and accessing of data
Connectors allow data to be easily moved from one application to another. This allows for data to be easily shared and accessible as and when needed.
With Power Automate, you can incorporate efficient workflows with everything from standalone or singular assignments to large-scale processes. This leads to enhanced efficiency and time-saving.
Allows you to bring Intelligence to Workflows
Due to its pre-assembled artificial intelligence abilities, Power Automate allows you to automate tedious manual tasks. This gives employees the ability to concentrate on more exciting and challenging tasks.
Conclusion
Regardless of the business and industry, the best automation can help enterprises scale tasks, save time and money, and support desired business goals. Because of this reason, Power Automate is an essential add-on for Microsoft 365 users that still rely on various legacy applications.
Implementing Power Automate plans (as per specific needs) can enable businesses to streamline both simple or complex processes across the organization and help to automate workflows between their existing applications and services, get notifications, collect data, and much more.
At TRN Digital, we have an expert team working on Microsoft Power Automate, Azure cloud services, and the office 365 ecosystem. With many years of experience in Microsoft cloud services and other technologies, we can offer end-to-end support with the design, consultation, and development of the most effective workflows to automate your complex business processes when it comes to Microsoft Licensing Services and Power Automate.
Reach out to your expert Microsoft service provider today.