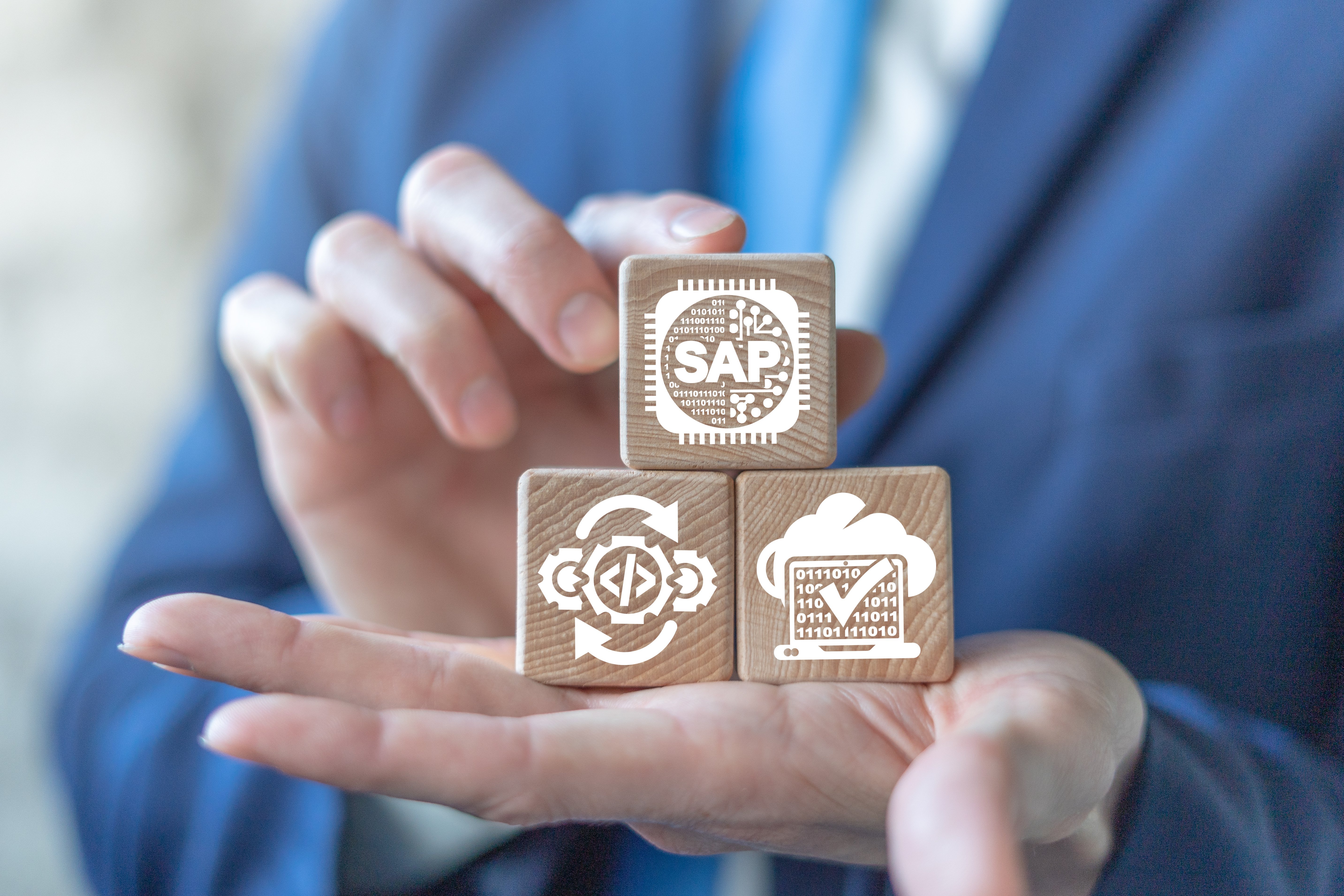 The systems, applications, and products in data processing software, commonly known as SAP, has brought about a complete transformation in the way most organizations manage their ERP ecosystems. By providing an efficient platform to integrate various business processes and information flows, SAP has permitted collaborative management, enhanced productivity, and effective resource use within its comprehensive framework.
This is why it comes as no surprise that the SAP software has currently become a hot favorite among numerous large, small, and medium-sized enterprises in over 180 countries across the world!
Although SAP offers countless advantages as a standalone tool, its potential is often constrained by a lack of flexibility, scalability, and productivity, especially when it is being deployed on-premise. As a result, the mission-critical applications become vulnerable and the time-to-value metrics of business, face severe decline.
The best way to meet these complex challenges while delivering a massive push to the cause of digital acceleration is to migrate your SAP system to a competent cloud computing platform like Microsoft Azure.
SAP On Azure - An Overview
Microsoft Azure is essentially a cloud-based service which offers businesses the exclusive opportunity of building, managing, and deploying their applications on a global, cost-effective, and enterprise-grade network. Its partnership with SAP has provided for a regimented, exhaustive, and secure infrastructure system that can handle substantial workloads while furnishing innovative solutions in a specified amount of time!
For most practical purposes, SAP on Azure is deployed as an IaaS, a SaaS or a PaaS offering. This process can be undertaken in either of the following ways:
Azure-only deployments - Migrating the entire SAP framework to Azure, without retaining any on-premise connection, i.e. SAP systems do not function within the general operational landscape anymore.
Hybrid-structure deployments- Linking the SAP on Azure with the on-premise domains and integrating their processes and procedures so as to facilitate organizational agility and reduce outages/downtime.
To further streamline the SAP migration on the cloud, Azure has even offered support and certification for the SAP R/3 and S/4 HANA architectures. This has enabled multiple enterprises to quickly adapt their systems to meet the ever-changing needs and requirements of a continuously evolving business environment.
Benefits Of SAP On Azure
The primary reason why SAP on Azure has gained great momentum is the innumerable benefits which are associated with its technical deployment. These benefits, which have given the much-needed shot-in-the-arm to many organizations around the globe, include:
Flexibility
With Microsoft Azure, it is easy to meet systemic demands in a flexible way. Its data centers remain available to provision all forms of SAP requirements on an immediate basis. New systems, whether for testing or training, can be deployed in short notice while old systems can be accessed and upgraded without incurring any downtime. More so, owing to its expansive block storage volumes, Azure also ensures that any type of scaling up or scaling down can be achieved with maximum efficiency.
Pricing
More than 90 percent of the Fortune 500 companies currently use SAP on Azure because of the system's cost-effectiveness. A simple migration to the Azure platform brings down a business's IT costs by 45%-75%, depending on whether the model being employed is Azure-only or Hybrid-structure. Additionally, the massive integration benefits which Microsoft Azure offers, help an enterprise build upon its existing infrastructure without having to exceed its budgetary limitations.
Security
Microsoft Azure has exhaustive industry compliance coverage. With about 25 trust certifications in its kitty, Azure's commitment to data privacy and application security remains unquestionable. For a business, this means that its critical infrastructure would be hosted on a highly reliable and extremely secure platform. In Azure's gigantic cloud footprint (which extends well beyond 40 regions), the risk of a serious outage is incredibly low. Even if such a situation arises, Azure's built-in disaster recovery features make sure that all the systems that it hosts, stay protected.
Productivity
Being a feature-rich cloud computing platform, Azure exposes business applications to various kinds of technological trends. These range from data analytics and IoT (Internet of Things) to cognitive mobility and AI. Azure further goes on to enhance an organization's SAP experience by productively integrating its complex operations with simplistic tools like Outlook, SharePoint and Office 365. Besides, it facilitates the visualization of SAP HANA data on Power BI, thus enabling an enterprise to make direct queries and conduct predictive analysis. In the longer run, this helps drive ROI as better business insights are gained.
Performance
The performance statistics of SAP on Azure are nothing short of phenomenal. With its massive computing power that supports both, R/3 and S/4 HANA workloads, Azure provides a smooth run to most SAP applications. This, in turn, augments user experience and ensures that all business requirements are handled without a glitch.
Recent Advancements in Azure-SAP Partnership
The previous successes of SAP on Azure has brought forth an era of multiple new advancements. These advancements are largely devised to make sure that the integrations across various platforms/applications continue to run smoothly. They primarily include:
The introduction of M-series virtual machines that can support SAP HANA workloads with their mega memory of approximately 3.5 TB. This will permit businesses to test different operations/processes/scenarios on a pay-as-you-go basis.
The provision of 'power in a single node' for enterprises that use OLTP or OLAP landscapes. This would further be intensified with a new set of SAP on Azure stock-keeping units that function within a memory range of 4 TB to 20 TB.
Azure has now been equipped to be deployed for the SAP HANA enterprise cloud. This would ascertain that close connections between various workloads are forged, without compromising on the compliance and security standards.
New features like Site recovery Azure-2, global v-net peering, standard internal load balancer, Azure serial console, and SWPM upgrades have also been introduced to shore up the intended benefits.
Integration of SAP identity authentication services and core Net-weaver solutions with Azure's active directory. This is meant to help businesses develop quick, one-stop and hassle-free sign-on capabilities on different SAP applications.
Conclusion
As the world begins to adopt a fresh culture of innovation, the future appears loaded with immense possibilities. With new technologies and newer business scenarios emerging every day, the usage of SAP on Azure is likely to open many potential doors.
It would thus be incumbent upon organizations to stay one step ahead by integrating their SAP ecosystems with the proficient, competent, and sustainable cloud services of Microsoft Azure.