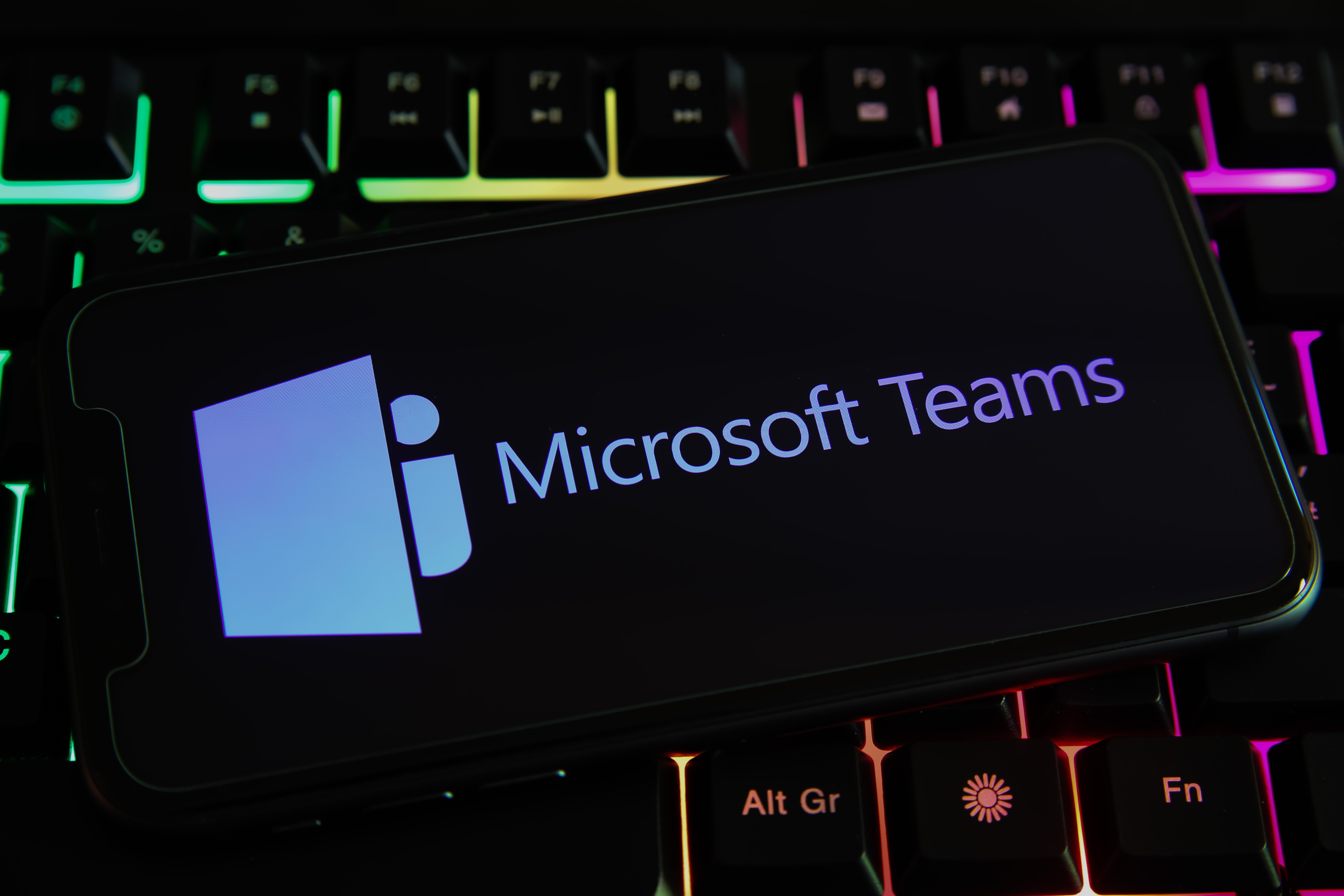 The corporate community is constantly debating the merits of the latest and greatest in cloud-based collaboration tools. There are a plethora of options available, and they're all good solutions, but Microsoft Teams stands out. In addition, it's available as a part of Microsoft365 as an inherent solution.
Working together in real-time using video chat or documents is more accessible with Microsoft Teams, an integrated workspace within Microsoft's cloud-based productivity suite of apps and services. Following its first release, other features have been added, elevating it to the status of a comprehensive communications platform suitable for businesses of any size. Several differentiating features distinguish Microsoft Teams from other collaboration software.
Microsoft Teams: Key Features, and Why Migrate to Teams?
In the last couple of years there's been a meteoric rise in the use of Microsoft Teams for communication and collaboration. As per a recent report the number of DAU (daily active users) increased from 75 million in 2020 to 145 million in Q2 of 2021.
This comes as no surprise since Microsoft Teams provides various essential collaboration capabilities, including high-quality virtual meetings, phone conferences, text chat, and group messaging. In terms of the in-meeting features, this service offers many options, including personalized backgrounds, multiple viewing modes, breakout rooms, and text chat.
With Microsoft Teams, you can build a more open and digital environment for your team members to collaborate. Since files are at the heart of collaboration, you could efficiently take advantage of Microsoft Teams by converting your on-premises material to Microsoft Teams libraries and folders by using the SharePoint Migration Tool.
Need for a Change Management Strategy for Migrating to Teams
For any new technology to be successfully implemented in an organization, a change management plan for raising end-user knowledge and encouraging acceptance of new technologies is essential. Users will embrace and enjoy the unique experience when this is carried out successfully.
Our Change Management Approach for 'Microsoft Teams Migration'
A tried-and-true change management approach allows you to overcome risks and enhance your organization's widespread Microsoft Teams adoption. Non-compliance with Standard Processes of Change Management can cause change projects to fail. With efficient change management, the chances of attaining or outperforming the goals of a Digital Transformation Initiative increase. Initiatives that adopt an Excellent Change Management Initiative have a greater chance of success than other projects. With the help of a Change Management Partner, you may increase the likelihood of your digital transformation project's success. TrnDigital follows a comprehensive change management approach in accordance to the standard Change Management and Service Adoption guidelines prescribed by Microsoft. Below are the critical components of our change management approach.
Identifying Key Stakeholders
To identify the key stakeholders that are impacted by the change is one of the most critical aspects to have a right start to Microsoft Teams adoption. It means creating a dynamic team that comprises of individuals that can drive and effect this change in others. These key stakeholder roles could include Executive Sponsor/s, Service Owners and Champions. Executive sponsors are the key leaders within the organization and have the maximum influence on company culture. Their role is essential in ensuring employee adoption across the organization. Service Owners ensure that the newly implemented Teams platform is actually used by the users. This helps ensure that the objectives set out for implementing Microsoft Teams are realized. Champions play the pivotal role of gaining the buy-in from all users across the organization's length and breadth. Champions show inclination towards adoption of the new initiative and at the same time influence their peers to do the same.
Identifying Business Scenarios
Clearly identifying your stakeholders makes it easier to identify and finalize the business scenarios. What business goals does your organization want to achieve?
Enhancing the project delivery practice?

Improve collaboration between inter-departmental users?

Reduce Turn Around Time for customer issues resolution?

Increase employee engagement and improve employee experience?
Our recommendation is to select no more than three priorities for your initial pilot, and to include business and users from those organizations. You should also consider the users who will be involved in these scenarios. Are they open to change? Are they mobile users or will they be located in your facility? Are they close to the hub of executive sponsors and champions that will support them and do they have any existing community or communications methods you can use to evangelize this change? The success of technology projects is limited when little or no attention is paid to the human change management requirements. By following these recommendations, you will increase your chances of success.
Plan, launch, and manage your adoption campaign
Your internal communications should be a priority for both your initial pilots and your eventual company-wide roll-out. They include:
Posters, digital signage, and events for internal awareness.
Provide self-help and training information in a single location
These are the minimum steps for success during your pilot phase:
Meet regularly with project stakeholders for updates.
To get feedback from participants in the pilot, determine what feedback method to use. Smaller organizations can use a public channel within Teams to allow users to join and provide feedback. In larger organizations, consider launching a Yammer community to provide product support.
Make self-help documentation, like product videos, available.
Hold a kick-off meeting with the pilot users to make them excited about their participation. Creating a feeling of community with enthusiasm cannot be underrated.
Once you have worked through the initial pilot phases, the steps above can be expanded to reach your entire organization. Depending on your size this may take time and be approached in phases by region, user profile or organization. Within this larger scale roll out leveraging the professional talent of the communicators in your organization is extremely helpful. We recommend these individuals be involved early and often as you utilize the available adoption materials or design your own.
Evaluate and Share success
A part of your project team should be IT directors from your organization. These people can have access to the Microsoft 365 or workplace 365 Microsoft groups usage reports that are designed into the Microsoft 365 admin centre expertise. This data will show the usage of Microsoft groups in your company. We tend to conjointly suggest obtaining feedback directly from your users concerning their expertise of Teams and concepts they need to use. Sharing these globe examples internally within your own company is very valuable to landing sustained change over time along with your user community.
Ongoing Adoption
The process of driving change in an organization is an ongoing activity, not an event. Your kick-off meeting is only the beginning of enabling people to collaborate more effectively. During this journey, be sure to plan moments that highlight your successes, introduce new features, and tie into your overall Microsoft 365 or Office 365 service strategy - which your IT department will develop. Engaging users rather than overwhelming them will reduce change fatigue and encourage them to let go of old habits - such as emailing attachments - to embrace something new, such as storing documents in the cloud.
Planning to Migrate to Office 365?
Learn all you need to know and key factors you must consider for a successful migration.
Conclusion
Overall, Microsoft Teams is a fantastic collaboration platform that simplifies the process of working together by splitting your company into independent Teams and Collaboration techniques. Our proven Change Management methodology and approach ensure maximum adoption and sustained usage of this platform in the long run.
Make sure to contact us at TRNDigital if you believe Teams is the best answer for your company or your customers' needs. We'll assist you in getting up and running as soon and efficiently as possible.