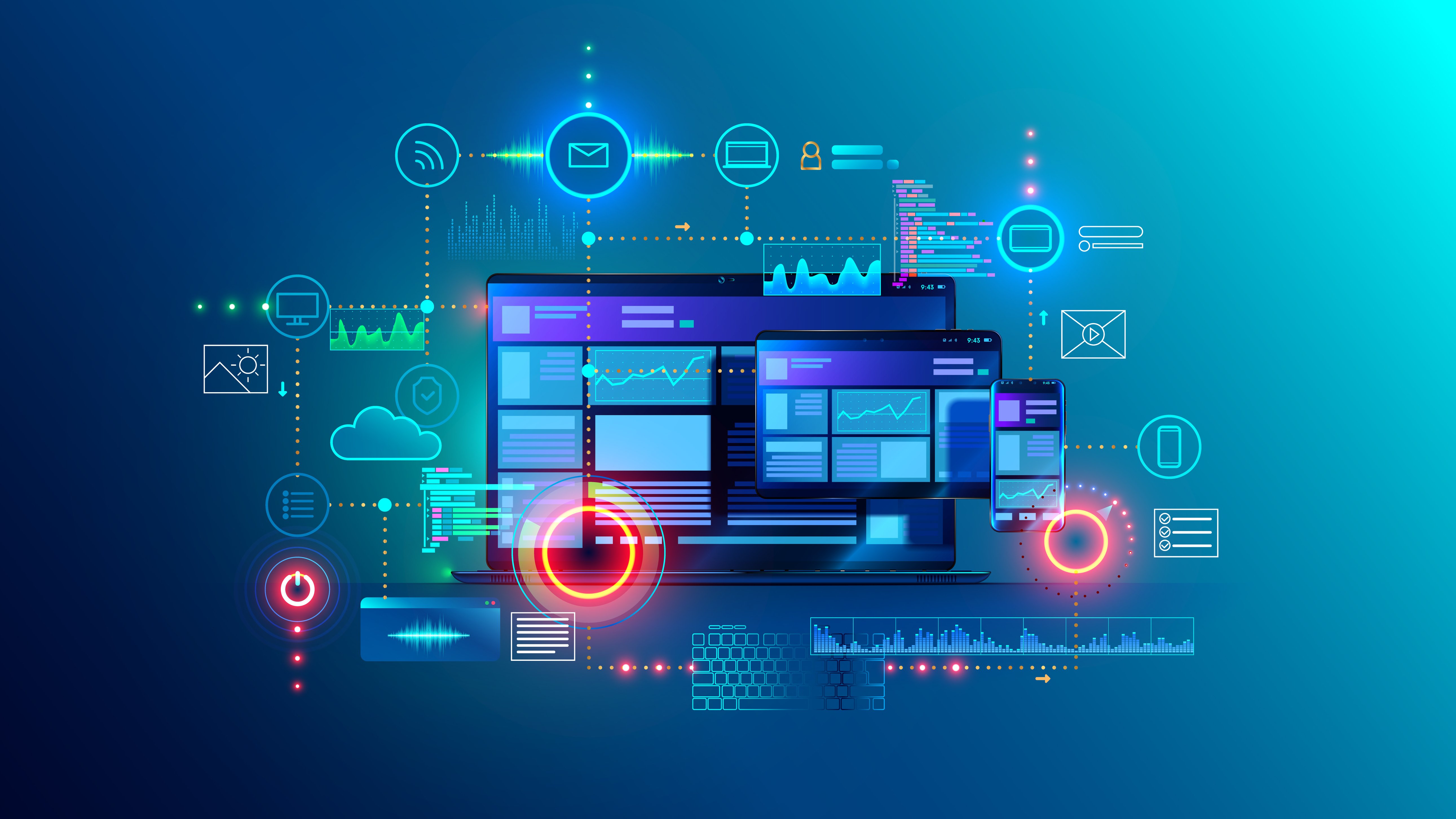 With technology growing rapidly and completely changing the way businesses operate, versatility has become the buzzword. PowerApps, released by Microsoft in 2017, aims to align with this approach and streamline the process of building mobile and desktop apps for businesses. It is primarily software designed to quickly and seamlessly build business applications as per specific business needs.
In this blog, we explore more about Microsoft PowerApps, including its features, use cases, integrations, benefits, and more.
What is Microsoft PowerApps?
PowerApps is primarily a development platform for mobile and web apps. At its core, it is a Platform as a Service (PaaS) that allows you to create mobile apps that run on Android, iOS, and Windows, with almost any Internet browser.
The key highlight of PowerApps is that it allows citizen developers (developers without the technical prowess) to reach capabilities that were only reserved for high-end development tools once.
Among the other noteworthy features of PowerApps include-
Integrates easily with other Microsoft solutions
Allows you to build custom apps without coding
A robust library of more than 200 connectors to integrate data and systems, including those across the Office 365 suite
Leverages coming-age technologies such as Artificial Intelligence (AI)
Helps you securely store, manage, and retrieve data into apps with Common Data Service (CDS)
User-friendly interface
Allows you to build mixed Reality (AR, VR) apps in minimal time
Cost-effective
Super easy to connect to cloud services such as Google Drive, Dropbox, SQL, and more
Types of PowerApps
Power Apps mainly has three different types which are used for development:
Model-Driven Apps: Model-driven apps approach is more commonly used if the app you're making requires complex business logic. Here much of the app layout is controlled by the data connection and information entered into the app, and the outcome is decided by what you feed in the app.
Canvas Apps: Similar to working from a blank canvas, users, in this case, start with the data source, add workflows and then create the design. As compared to model-driven apps, this approach offers much more flexibility to developers.
Portals: This is mainly for creating web portals or websites that can be shared internally and externally. This allows users to interact with data stored in the Common Data Service securely.
How Can Organizations reap the best from PowerApps?
Organizations can use PowerApps for multiple processes such as workflow automation, data visualization, reporting and more. It could involve anyone from teams, employees, field workers, management teams to customers. Further, PowerApps can be experienced as a mobile app, a website, or even within an Office 365 tool such as Microsoft Teams.
Here are some of the specific ways your business can use PowerApps-
To build model standard business documents such as contracts using automation based on multiple criteria and metadata.
To enable employees on the field to enter data, for example, the results of site inspections or logging repairs needed.
To build a customized appraisal system with input from multiple users, workflow, and easy reporting.
For many marketing automation tools to follow up with clients depending on their interactions and specific responses.
When To Use PowerApps?
Some of the best use cases of PowerApps are listed below-
Integrate data sources and multiple digital workplace solutions such as SharePoint, Outlook, and more
Automate simple, mundane, repeatable, and frequent task
With Microsoft PowerApps, you can build your apps to improve productivity, operations and boost business and agility
You can also create a Power App for SharePoint lists within SharePoint Online
PowerApps allows you to build quick solutions and apps to substantially improve processes without needing any programming skills
PowerApps Integration With Microsoft SharePoint
The key focus for every organization is to improve internal collaboration and maintain business continuity irrespective of circumstance. And this is precisely the reason why many organizations are choosing to integrate Power Apps with SharePoint to build low-code responsive applications with rich content and offer a customized experience to vendors, employees, and clients.
Here are some of the key benefits of integrating PowerApps To Microsoft SharePoint
Helps to create powerful mobile and web applications for enhanced employee productivity and better internal communication.

Advanced SharePoint libraries offer a massive source of data for Power Apps, thus helping businesses make data-driven decisions from the business applications customized on these platforms.

Allows you to automate repetitive and mundane business tasks as Power BI can also be integrated with SharePoint Online and Power Apps. Power BI allows you to visualize analytics when integrated with SharePoint and

he

lps you embed analytics and charts onto your dashboard, thus helping to make informed business decisions.
The Power Apps integration services can also help you address business demands by enabling you to perform various functions within the SharePoint environment.
Benefits Of Using PowerApps
Some of the main benefits of using PowerApps for businesses include-
Rapid Software Development
Microsoft PowerApps allows businesses to speed up their application development process and empowers citizen developers with no technical expertise to develop custom apps and automate workflows. Businesses including mobile app development companies can now build high-functioning mobile apps without much hassle that seamlessly work on any operating system and framework.
Further, Power Apps replaces time-consuming elements such as UI, Ux, coding with an intuitive drag-and-drop interface to simplify the process of creation of fields, functions, and features.
Better Data Integration
Leveraging Microsoft's common data service (CDS), PowerApps allows the employees of your business to reach business data from a vast range of data sources such as Outlook, Salesforce, SharePoint, Dropbox,365, OneDrive, PowerPoint, Excel, Dynamics, and more.
This allows employees to efficiently access and share business data irrespective of their location.
Cost Efficiency
Traditional app development can be very costly and time-consuming as compared to Power Apps. Whereas in the case of PowerApps, licensing is pretty cost-efficient, and due to its low-code approach, the development time required is also minimal.
Process Automation
Another key benefit of PowerApps is process and workflow automation. PowerApps and Flow allow you to automate both simple and complex business processes. While PowerApps lets you create apps for simple to complex functions, Power Automate will enable you to automate simple to complex manual tasks such as updating business policies, document approval process automation, adding document metadata, creating custom forms, and more.
Robust Security
Power Apps leverages the Common Data Service (CDS), which uses a powerful role-based security model. What this means for users is that the security roles can be established using a specific set of access permissions, thus ensuring that employees only see the data relevant/appropriate for their job role.
To Conclude
PowerApps is an excellent tool for creating compelling apps that will help your organization simplify ways of working, drive exceptional customer service, and allows your business to become more sophisticated as you expand capabilities with AI and website integrations at a later stage.
The key highlight of PowerApps is that it allows you to create custom apps, leveraging multiple features of the Office 365 and Microsoft platforms.
If you'd like to discuss how you can use PowerApps to help your business, get in touch with the experts from TrnDigital today.