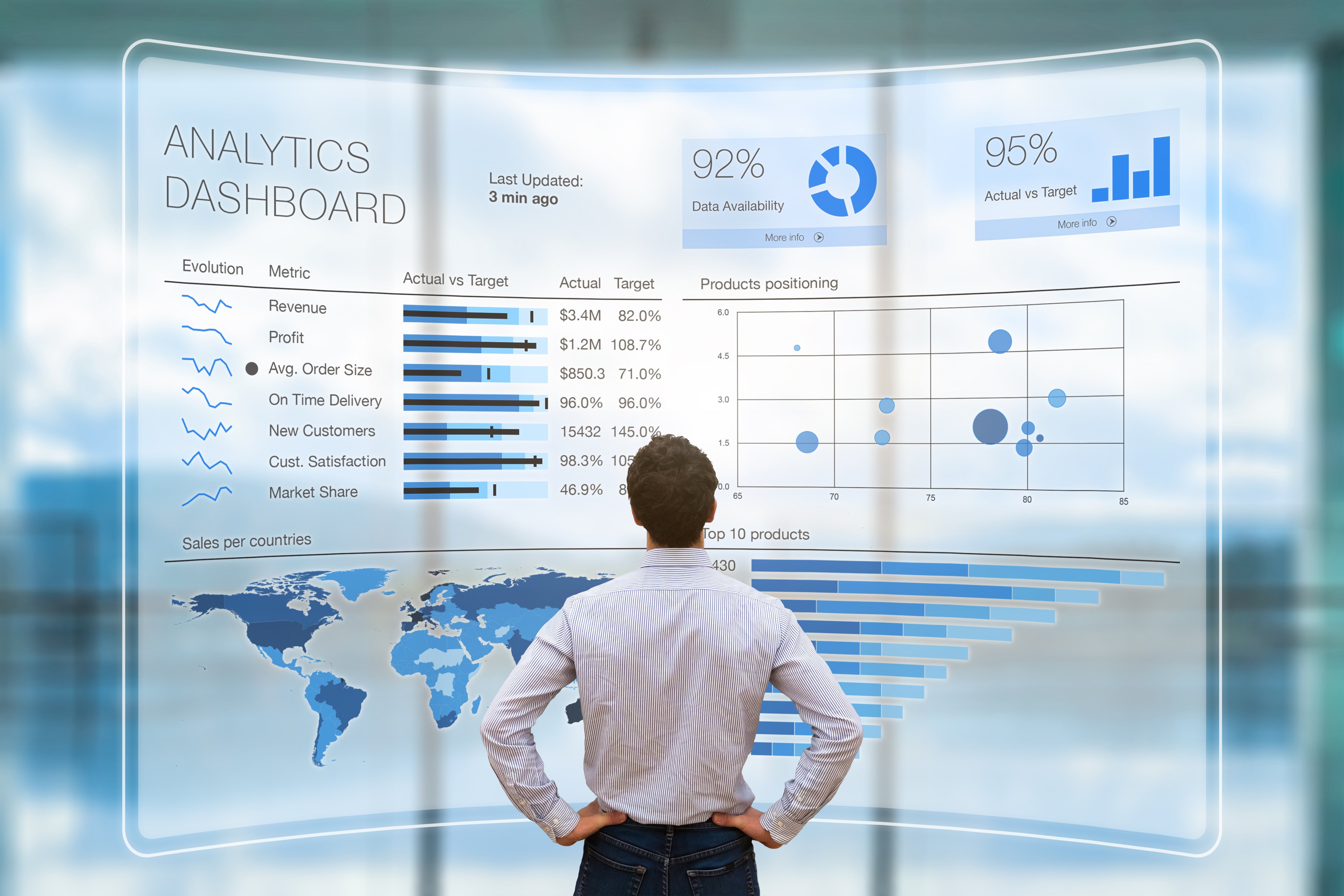 Humankind is making quantum leaps with technology and needless to say, data is the nucleus of this atom. In a data abundant world where new data is being created by the second, major companies need to sift through terabytes of data effectively.
How many people are needed to sift through terabytes of data on a daily basis effectively?
In more ways than one, data has become a core component of business intelligence. Sorting through vast amounts of data on a daily basis calls for a huge workforce - which is far from practical. Thus, the need for a business intelligence tool that can offer prompt data solutions is a necessity.
Microsoft Power BI
Downloading the Microsoft Power BI desktop application is like downloading a team of data scientists onto your desktop.
Due to the vast amounts of data, companies need help in the form of a tool to visualize their data in an effective way. Making use of Business Intelligence tools enable the user to individually analyse each set of data - eliminating the need for an intensive IT infrastructure.
Microsoft Power BI is a business intelligence tool that helps companies collect, monitor, analyse and predict future outcomes by studying a particular set of data. It is a self-service business analytics tool that will feed real time data and also give the user an opportunity to share the same within their business sphere.
Enhance your Business Intelligence Architecture with the Help of Microsoft Power BI
There are numerous business intelligence tools in existence at this point in time, and it is vital to recognize what differentiates Microsoft Power BI services from the rest.
Here are some key features of the Microsoft Power BI ecosystem -
Cloud Services
Microsoft has data centers spread out across the globe, you can be rest assured that your data will be accessible to you no matter what part of the world you are in. With the accessibility out of the way, let us delve into what else the cloud has to offer.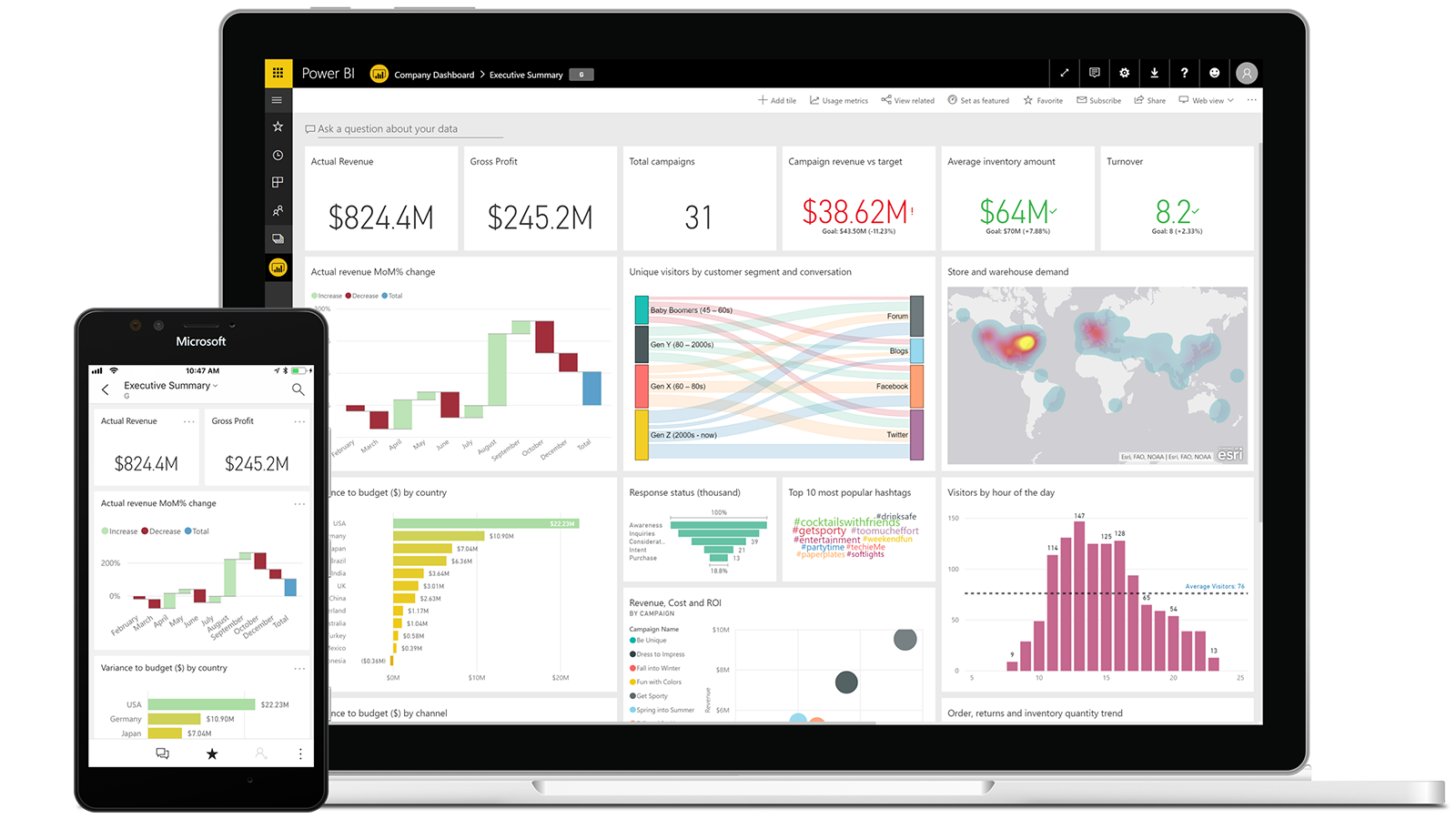 Taking business intelligence to a new level, Microsoft Power BI gives you seamless integration across all IoT devices. You could even design how your data appears on different devices. You decide what charts, visualizations and data structures will be visible on different devices. This feature has been added keeping in mind the correlation between screen size and visualization. This attribute helps eliminate redundant information and gives you relevant data on the move.
All Your Data In One Place
Gone are the days when you would sit with a spreadsheet for hours setting up your data, charting graphs or just manually re-arranging it in a bid to visualize it effectively. No matter where you have stored your data - whether it is on the cloud or anywhere else, Microsoft Power BI allows you to pull data from hundreds of different sources and create stunning visuals. This tool gives you the data you need , when you need it - without carrying out the excruciatingly painful process of scourging through umpteen sets of data.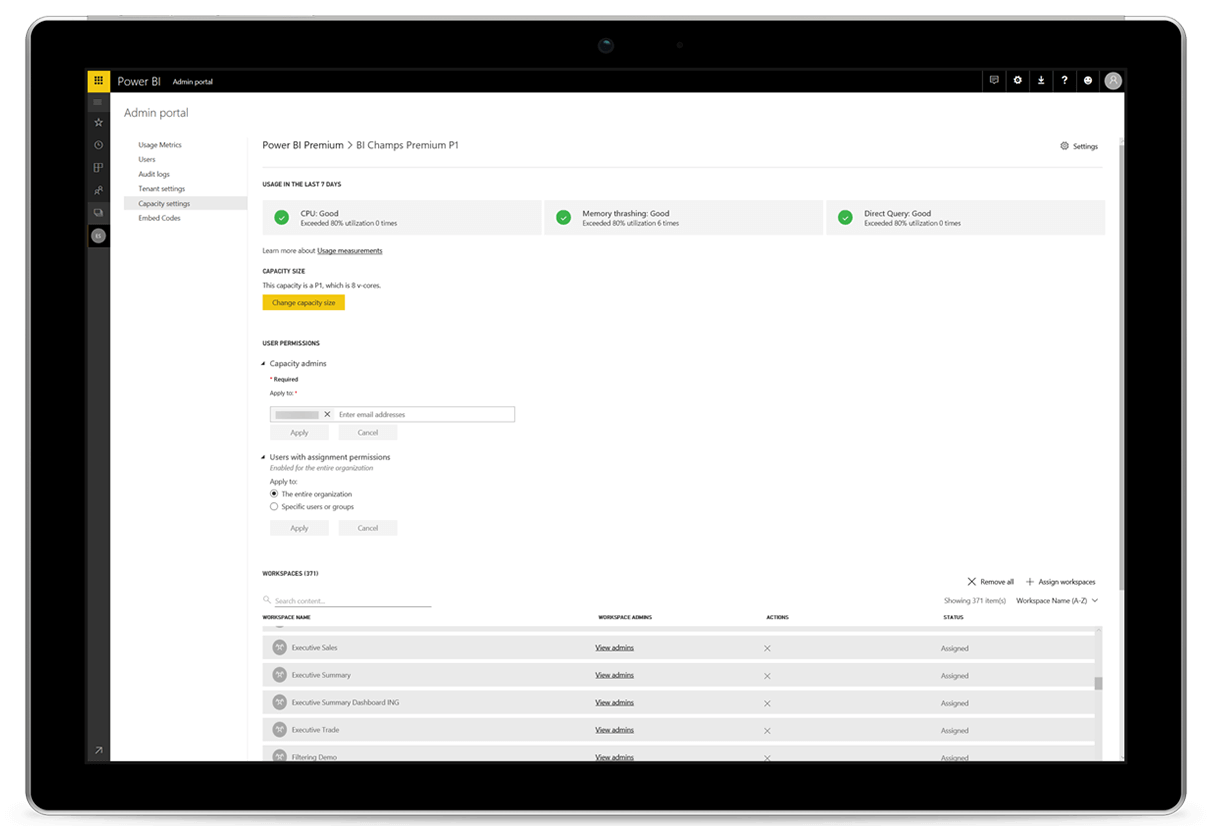 With new updates and data structures added regularly, you can create interactive visuals and keep critical elements in focus.
Does Not Require Technical Knowledge
This should not come as a surprise, but technical knowledge of intricate details is not a prerequisite to be able to use this tool. The job of a data scientist is to eliminate redundancies and optimize your data, according to your needs. Microsoft Power BI is a tool that can offer you the same among other things.

Extracting, rearranging, presenting and sharing - all functions are facilitated with simple drag and drop features which literally take seconds off your schedule. Imagine not having deep technical knowledge and still being able to sort out terabytes of data at the click of a button.
Seamless Integration
Most companies are skeptical about adopting a new business intelligence framework. Finding or creating a model that works for your company is priceless. Not many organizations would like to embrace a new framework because it puts their data at risk.
Microsoft Power BI solves this problem by allowing seamless integration with your existing ecosystem, eliminating any loss of data. This tool extends to you the opportunity to upgrade your architecture and integrate it with better analytics and reporting capabilities which will enable you to see the crux of the situation.
Security
The Power BI is built on Azure, which is a cloud computing infrastructure from Microsoft. The Microsoft Power BI service is based on two main clusters - a web front end cluster and a back end cluster to support. The framework has been built on a carefully crafted, intricate web of detailed security by making optimum use of Azure BLOB storage and the secure Azure SQL Database.
Imagine you have a set of data that is ready to be presented, you want to share it with your team. The Microsoft Power Business Intelligence tool allows you to securely share all your data with your team at the click of a button by putting the power of access at your disposal. For example, if you choose to give access only to company managed devices, this feature blocks employees trying to access the data through another device. What's more - this feature protects the file even when it is extracted to another format!
The Microsoft Power Business Intelligence tool has been crafted with one thing in mind - Optimization of data so that you can make informed decisions quickly.