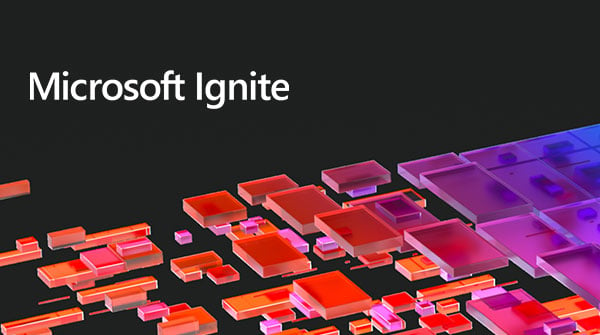 In his keynote for Microsoft Ignite 2021, Microsoft CEO Satya Nadella stressed on the fact that cloud computing will play a phenomenal role in shaping the digital world of the next decade. He reaffirmed that it will be cloud that will foster resilience, improve organization's time to value, increase agility and reduce costs.
Satya emphasized on 5 major factors that will play a key role in implementing innovative cloud solutions of the future.
Ubiquitous and Decentralized Computing: While technological advancements identify newer ways to exponentially improve compute power of devices, it is operationally imperative to practice decentralized control.
Sovereign Data and Ambient Intelligence: Data will undergo tremendous growth in the cloud emanating newer models of data that will further create intelligence all around us.
Empowered Creators and Communities Everywhere: For technology to evolve technological platforms that promote creation, instead of consumption only, should be laid emphasis on. To democratize creation is what will radically drive digital advancements of the coming decade.
Expanded Economic Opportunity for the Global Workforce: With harnessing flexibility in when, where and how people work, workplace productivity will be defined with factors that are inclusive of collaboration and wellbeing.
Trust by Design: As Business Ethics are meant to safeguard the interests of the people, in the same way we need to build ethics around technology that govern the design, development and deployment of AI.
Ignite 2021 saw the virtual participation of more than 100,000 developers, data professionals, security professionals and decision makers. This event came up with multiple key news items and announcements around Azure, Microsoft 365, Power Platform, Dynamics 365 and Security. TrnDigital brings to you a glimpse of some of the major items revolving around Azure and Microsoft 365.
AZURE
Azure AI
SEMANTIC SEARCH CAPABILITY IN AZURE COGNITIVE SEARCH NOW IN PREVIEW:
The new semantic search capability, an artificial intelligence (AI)-powered cloud search service for mobile and web app development capability, enables developers to deliver results based on user intent as opposed to a keyword-based search, which is the industry norm.
AZURE FORM RECOGNIZER ADDS PREVIEW OF DATA EXTRACTION AND NEW LANGUAGES:
Form Recognizer, an Azure Cognitive Service, is introducing support for pre-built identification documents (IDs) and invoice extraction, plus the ability to read data in 64 additional languages
AZURE MACHINE LEARNING ADDS PREVIEW OF HYBRID SUPPORT AND OTHER CAPABILITIES:
Azure Arc now supports Azure ML. Support for large-scale, interactive data preparation in Azure ML, backed by Azure Synapse Spark, is now available in preview. Azure Percept, a family of devices and services, is now available in preview.
Azure Data
AZURE ANALYTICS AND GOVERNANCE UPDATES SUPPORT FASTER, MORE RELIABLE INSIGHTS:
With Azure Synapse Pathway customers can simplify and accelerate migrating from a legacy or cloud data warehouse to Azure Synapse Analytics by providing automated translation of existing business logic.
Azure Stream Analytics has been updated to provide support for single tenant dedicated clusters.
Azure Purview is integrated with Microsoft Information Protection, which means the same sensitivity labels defined in Microsoft 365 Compliance Center can be applied.
FOUR NEW UPDATES FOR AZURE COSMOS DB ARE NOW GENERALLY AVAILABLE OR IN PREVIEW:
Azure Synapse Link for Azure Cosmos DB is now generally available and enables cloud-native and near-real-time analytics.
Mongo v4.0 server support in Azure Cosmos DB API for Mongo DB makes it simple for developers to leverage the database for error handling with multi-document transaction support and retriable writes.
Azure Cosmos DB Continuous Backup and Point-in-Time is available in preview which provides ongoing backups and enables customers to recover and restore data from any point within the past 30 days.
Cosmos DB role-based access control (RBAC), now available in preview and provides customers with enhanced security for data in Azure.
AZURE MANAGED INSTANCE FOR APACHE CASSANDRA RELEASED IN PREVIEW:
This service will enable organizations to run more of their Cassandra NoSQL data on Azure, removing the need for database administrators and developers to manage infrastructure or manage and update their version of Cassandra.
Azure Dev and Ecosystem
Azure communication services to be generally available, with Microsoft Teams interoperability in preview enabling customers to leverage a unified offering for both internal and external communication experiences.
Autoscale for Azure spring cloud and managed virtual network now generally available. Azure Spring Cloud is a fully managed service for Spring Boot apps that helps customers focus on building apps to run their businesses without the hassle of managing infrastructure.
Developer velocity assessment tool updates and new industry report help organizations understand digital readiness.
New solutions for running Java Enterprise Edition applications on Azure now available in the Azure Marketplace and on Microsoft Docs.
.Net upgrade assistant now available in preview that helps developers move large, mission-critical .NET Framework-based Windows applications to the modern, cross-platform, high-performance development platforms .NET Core 3.1 or .NET 5.
Private Azure Marketplace now generally available that enables administrators to govern which third-party solutions their users can access in Azure marketplace, is now generally available.
Azure Hybrid, Azure Infra, Azure Migrate
AZURE ARC UPDATES NOW AVAILABLE:
Azure Arc-enabled Kubernetes is now generally available that allows organizations to connect, manage and govern any Kubernetes cluster across datacenters, multi-cloud and edge from Azure.
Azure Arc-enabled Machine Learning is now in preview, meaning customers can innovate with Azure Machine Learning to target any Kubernetes cluster for model training, on-premises, in multi-cloud and at the edge.
New capabilities for Azure Automanage, now in preview, to simplify operations for Windows Server VM's. Azure Automanage helps customers reduce day-to-day management tasks with automated operations across the entire lifecycle of VMs in Azure.
Updates for Azure Backup support data protection at scale enables centralized backup management for Azure Virtual Machines, SQL in Azure Virtual Machines, HANA in Azure VMs and Azure Files.
NEW AZURE COMPUTE CAPABILITIES FOR RUNNING MISSION-CRITICAL APPLICATIONS ARE NOW AVAILABLE:
On-demand capacity reservations for Azure Virtual Machines
Azure Virtual Machine Scale Sets help customers simplify the deployment, management and scalability of their applications while increasing high availability.
New Mv2 Azure Virtual Machines for memory intensive workloads are now available in preview.
Azure Cloud Services extended support is a new Azure Resource Manager (ARM) based deployment model for Azure Cloud Services, which provides regional resiliency along with feature parity with Azure Cloud Services deployed using Azure Service Manager (ASM).
NEW AZURE DISK STORAGE CAPABILITIES FOR RUNNING MISSION-CRITICAL APPLICATIONS NOW IN PREVIEW:
Azure Premium SSD and Standard SSD offer zone-redundant storage (ZRS) support to protect data in the event of a zone failure,
Performance tiers on Azure Premium SSD provide sustained higher performance for a planned event or activity.
Auto-key rotation of customer-managed keys gives customers the option to automatically update all their disks, snapshots and images.
AZURE MIGRATION TOOLS, SERVICES AND GUIDANCE EXPANDED:
Azure Migration Program (AMP), which provides expert assistance to simplify cloud migration, will offer expanded support for application modernization scenarios.
FastTrack for Azure, a technical enablement program that helps with deployment of cloud solutions, now offers new services (a) accelerating production deployments and (b) Support for Hybrid/Azure Arc deployments
Microsoft Cloud Adoption Framework, a collection of documentation, guidance and tools to help customers accelerate their cloud adoption, has added new best practice guidance on adopting hybrid and multi-cloud approaches.
Azure Migrate, the central hub of Azure cloud migration services and tools, offers three new capabilities, now in preview.
Azure IoT
Device Update for Azure IoT Hub, enables automatic updates to help keep IoT devices current and secure.
Azure Percept, AI-powered family of edge devices and services, now available in preview. Azure Percept is a comprehensive, easy-to-use and secure platform designed to help customers build, apply and operate artificial intelligence (AI) models in lower-power edge cameras and audio devices, is now available in preview.
Microsoft 365
Outlook
Outlook calendar board, an update to the Outlook calendar that adds a free-form view to the traditional grid view, is now available in Outlook on the web.
Suggested times in Outlook mobile to roll out to business customers worldwide who use their work account in Outlook for iOS and Android.
Microsoft Teams
MICROSOFT TEAMS CONNECT, WHICH STRENGTHENS EXTERNAL COLLABORATION WITH SHARED CHANNELS, NOW IN PRIVATE PREVIEW:
Microsoft Teams Connect leverages the deep collaboration capabilities that Teams brings together, such as chat, meetings, app collaboration and real-time document co-authoring, all while maintaining control over how users access data and information
NEW PRESENTER LAYOUTS AND AUDIENCE VIEWS AVAILABLE IN TEAMS MEETINGS:
PowerPoint Live in Teams is now generally available. Presenters can deliver richer, more inclusive experiences and lead meetings more confidently with notes, slides, meeting chat and participants all in a single view.
Presenter mode is made available with more options. Presenter mode empowers presenters to customize how their video feed and content appear for the audience.
Dynamic view will become generally available which intelligently arranges meeting elements for an optimal presentation.
NEW FEATURES FOR MICROSOFT TEAMS ROOMS AND NEWLY CERTIFIED PERIPHERALS FOR TEAMS HELP DELIVER MEETING EXPERIENCES IN THE HYBRID WORKPLACE:
New gallery views in Teams Rooms, now generally available which includes Together Mode and large gallery.
Microsoft now certifies hardware with audio and video optimized for Microsoft Teams meetings and calling. Certified monitors are the Dell Video Conferencing Monitor and the Poly Studio P21.
MICROSOFT TEAMS ADDS SECURITY, PRIVACY AND COMPLIANCE FEATURES:
Invite-only meetings controls will be generally available and will help ensure that only intended participants join a meeting.
End-to-end encryption (E2EE) for 1:1 Teams calls will be available to commercial customers in preview.
Teams multigeo support will be generally available that will give multinational organizations greater control over the location of specific data centers where their Teams data is stored.
MICROSOFT VIVA EXPANDS FEATURES AND MODULE AVAILABILITY:
With Viva Connections, employees will receive personalized information delivered to the desktop apps and devices they use every day, such as Microsoft Teams.
Viva Learning in Teams creates a central hub for learning where people can discover, share, assign and learn from content libraries across an organization to help make learning a natural part of their day.
Viva Topics automatically organizes content and expertise across an organization, making it easy for people to find information and put knowledge to work.