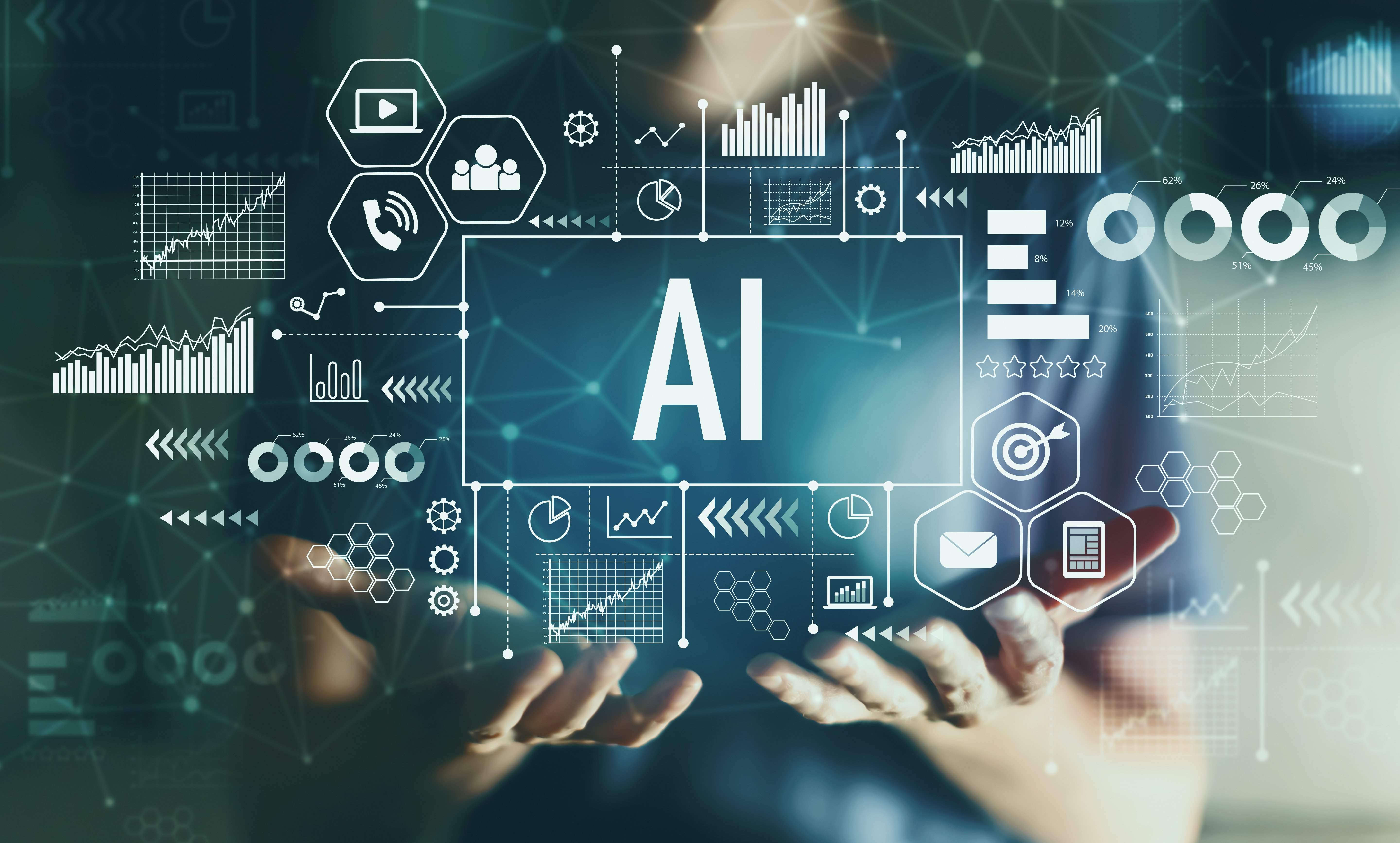 Since its inception, Microsoft Azure has seen a tremendous transformation in the way it provides cutting-edge Cloud services.
Azure has evolved itself and has assumed various forms to meet the needs of contemporary organizational challenges. Azure has broadened its cloud spectrum with its unparalleled Artificial Intelligence (AI) capabilities with its constant endeavor to provide best in class and newer cloud services. Azure AI has all the features for organizations to solve modern-day challenges from machine learning to automated data modeling.
Microsoft Azure AI: What's In Store?
Azure AI aids in designing mission-critical solutions that can help analyze images, understand speech, derive predictions using data, and imitate human behavior. All this with Microsoft's commitment towards responsible and ethical AI, as you develop your AI solutions on your very terms.
AI to develop Mission-critical applications:

To build mission-critical applications requires a cloud platform designed to withstand the most demanding workloads. Azure AI is created with the same proven AI capabilities that power Microsoft. Azure AI meets the highest level of Accuracy, Security, SLA, and Scalability standards, which are needed to develop mission-critical applications.

AI with Responsibility and Ethics in practice: Azure AI effectively

u

nderstand

s

behavioral patterns and mitigate

s

bias in the AI systems.

While doing so, it is ensured that the highest level of privacy and confidentiality is maintained.

Azure AI can also be effectively programmed to monitor and help validate the effectiveness of compliance rules.

AI Solutions built on your Terms and Conditions:

With Azure AI, one primary focus is to empower programmers, as a virtue of which ML Engineers, Data Scientists, and App developers can make the fullest use of Azure AI capabilities. Developers can improve AI abilities in their applications without needing them to have expertise in machine learning. There are inbuilt tools and frameworks using which data models can be built much faster.
Making AI work for your organization: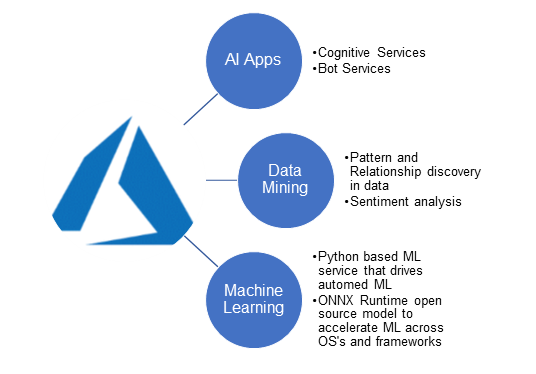 Azure Machine Learning (ML): While Azure AI comes with many unmatched features and capabilities, ML is one such feature within Azure AI that stands apart when building and deploying models.
Azure's Machine Learning, Databricks, and ONNX Runtime help you build, train and deploy your ML models swiftly. Azure ML is a python-based service that enables you to Optimize ML inferencing and training, use automated ML to develop models faster, and deploy with Kubernetes on Azure. Azure ML helps speed up the end-to-end ML lifecycle by enabling analysts and data scientists with a range of options for developing, training, and deploying ML models quickly and swiftly.
ML DevOps(MLOps):

MLOps is specifically designed to enable collaboration between data science and IT teams and increase the speed to model development and deployment by means of monitoring, testing, and governance of ML architectures.

ML for all skill levels:

No matter what your technical skill level, Azure ML comes with the" No-code" designer to start designing with visual ML and speed up the model creation process with automated ML.

Open and Flexible development platform:

Users get the option to choose frameworks like XGBoost and Chainer for ML model training and inferencing. There are also options to choose development tools like Jupyter and CLI, that exactly meet your development needs.
To Conclude:
Azure AI undoubtedly comes with high-end features that help businesses in various situations, be it getting insights through data models or implementing new models faster than before. With AI and ML becoming the Must Have's on a cloud platform, Microsoft Azure is your cloud platform that is packed with the best AI features that provide your business an unprecedented growth path.