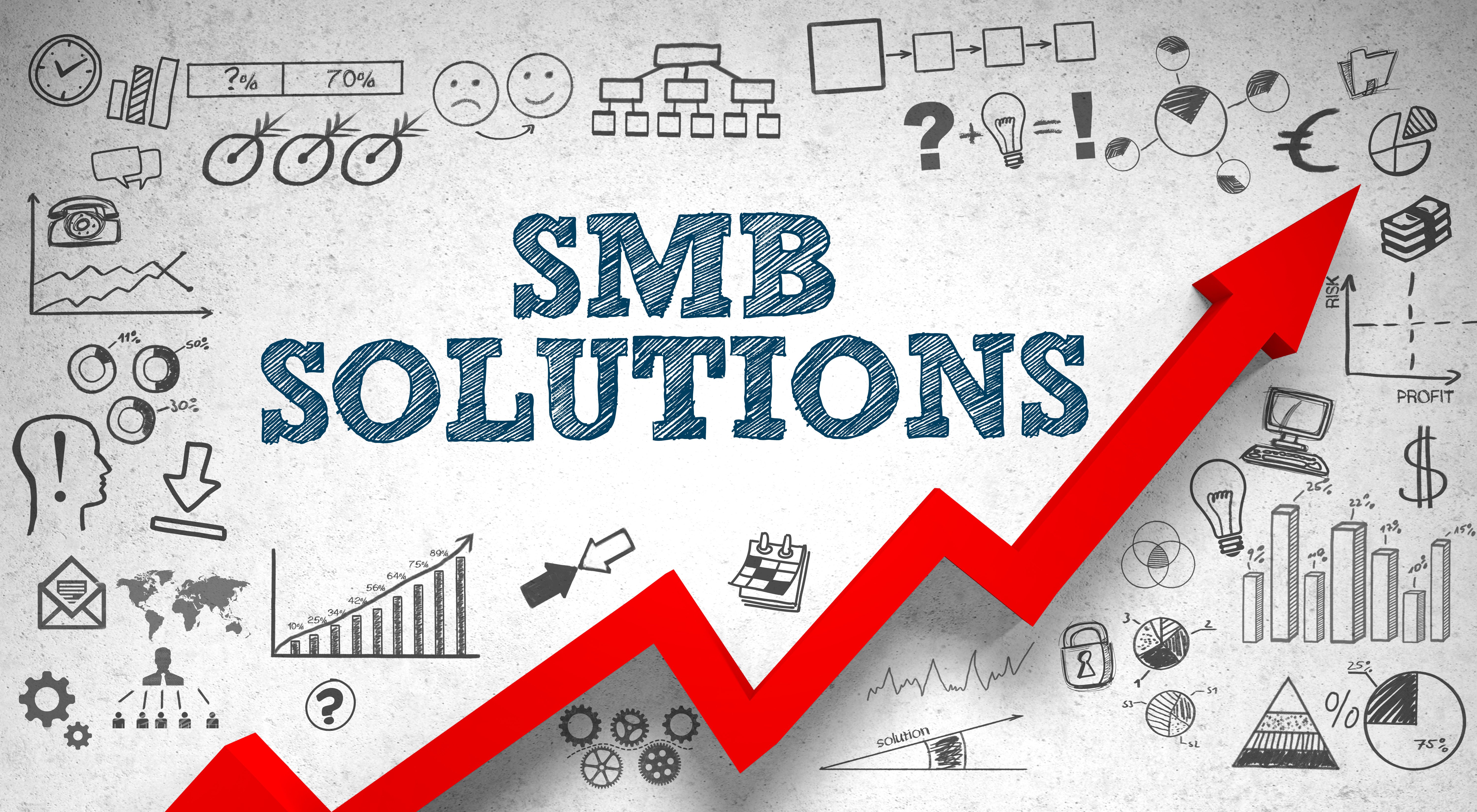 When it comes to running a Small and Medium-Sized Business, effectiveness is paramount. Organizations are more productive when they can work together, collaborate, and communicate easily. An organization's agility and competitiveness can be enhanced by providing employees with access to performance tools that allow them to do their duties from any location.
Microsoft has created an opportunity to make these technologies more widely available to all small and medium-sized businesses. Microsoft 365, formerly known as Office 365, is an all-in-one solution with various applications to help your organization succeed.
Intending to assist small and medium-sized businesses in their growth, the tech giant Microsoft aims to integrate its solutions and services into a single comprehensive solution.
Key Benefits of Microsoft 365 for Small-medium Businesses
A secure way to store data
As part of your Microsoft 365 Business package, the small and medium-sized businesses will have access to Microsoft's OneDrive, which allows you to save up to 1 TB of data safely and securely. Among the many measures Microsoft has taken to keep OneDrive as secure as possible with its zero-standing admin access policy.
Another excellent feature of OneDrive is its ability to facilitate teamwork. Sharing and collaboration on Microsoft programs in real-time are made possible through this service.
It is ideal for teams working in different locations
Microsoft 365 Business includes several other collaborative tools. Collaborative communication systems are becoming increasingly popular and vital as the number of people working remotely continues to grow in the coming years. The Microsoft 365 Business bundle also includes Microsoft Teams, which is a key player in the market for Small-Medium Businesses.
Collaboration on files and conference calls can be done in real-time with the help of Teams. Additionally, the program consolidates all of your company's Microsoft applications into one location, allowing you to collaborate on difficult projects.
Excellent cyber security systems
Microsoft protects its products with an extremely high level of security, which is principally provided by Microsoft Defender. Malware, spyware, ransomware, phishing, and other forms of spam are all prevented from entering your applications and systems by the application of sophisticated anti-spam measures.
Also, password protection for documents and other corporate information could be integrated into your network, and you can even ask users to update their passwords regularly. Additionally, you can block the use of third-party programs and remotely delete files or databases that have been corrupted.
Integrated Communication
With Microsoft 365 Business you get Outlook, a completely integrated communications platform. In the context of an email server for Small-Medium Businesses, Microsoft Exchange enables the safe transmission of emails along with prioritized mail capabilities, as well as synchronized calendars. Mailboxes can be customized to hold up to 50GB of data and are managed in the cloud.
Accessibility on mobile devices and the web
The fact that the entire Microsoft 365 Business ecosystem is easily accessible on mobile devices is a distinguishing characteristic. All of the core apps are available in both online and mobile versions. This means that users can complete any work-related task that they may be required to complete without having to physically be present in the workplace.
Make your network
OneDrive and Teams are just a few of the tools available for team collaboration in Microsoft 365. In addition, Microsoft SharePoint goes a step further in this regard. Through the use of SharePoint, internal intranet sites can be created by users, allowing them to share and promote their work amongst their peers.
As a platform, SharePoint allows users to create team and project sites that other team members may visit and participate in by exchanging information such as news, files, and other media. To communicate with teams both within and outside the office setting, SharePoint may be used to establish an intranet system that can be accessed by all employees within a firm.
Reasons to Use Microsoft 365
Automatic upgrades
There is no software installation required, and all of the important apps such as Outlook, teams, SharePoint and OneDrive are available online without the need to download or install any additional software.
There is no need to worry about being on the most recent version because upgrades are made automatically at predetermined intervals; this will take care of it for you. It also eliminates the need to purchase new software because upgrades are included in the monthly subscription fee for your Office 365 licenses.
Cost Effective
Office 365 is billed on a per-user, per-month basis, much like a subscription service would be. The cost of your licenses is determined by the degree of functionality that you select for your company's needs. The cost of each license is determined by the numerous applications and products available at the various enterprise levels.
Paying monthly based on the number of users ensures that your IT expenditures are predictable and can be planned for the upcoming year. Upgrades are already included in the price of your licenses, so there are no hidden fees.
A comprehensive set of apps and services
Microsoft Office 365 is a comprehensive platform as well. The Office 365 platform provides many Small-Medium businesses with everything their employees require for effective intra-organizational communication. Furthermore, it enables teams to collaborate on projects that are shared among them. The ability to share information with external partners is another feature of Office 365 that is incredibly significant to some enterprises.
How to Buy Microsoft 365 Business for my Organization?
When deploying Microsoft 365 Business in your small or medium-sized business, partner-assisted purchase and deployment is the recommended method. In addition to a smooth service, TRN Digital provides an extremely secure process for the" Microsoft 365 Business" platform.
Your experienced Microsoft 365 Business specialist will assist you in making a seamless transition to the cloud without interfering with your regular business activities. It is our goal to provide you with a team of seasoned and qualified IT professionals who are capable of handling all of your successful cloud needs so that you can concentrate on other elements of your organization.