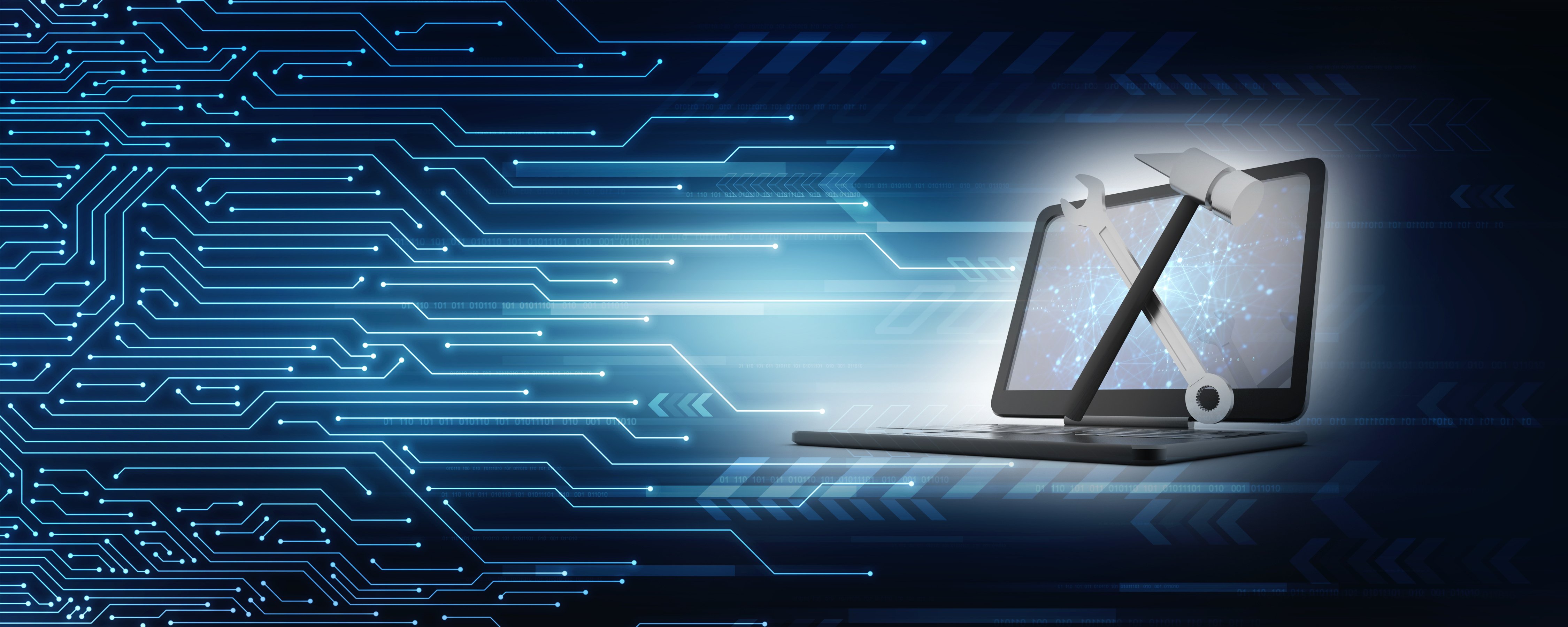 In today's digitally-driven business world, the need to be available online round the clock has grown exponentially. Businesses cannot afford instances of network failures, slow website loading speed, or a server that is constantly down. And this is where Microsoft Managed Services Providers (MSPs) come in!
MSPs cater to the ever-rising need of business IT teams to constantly monitor and manage all of the digital tools that their businesses now rely on and leverage them to become more efficient and secure while remaining cost-effective. In this blog, we will discuss managed service providers, including their benefits, selection criteria, and more.
What are Managed IT Services?
Microsoft MSP's refer to the third-party companies responsible for end-to-end management and maintenance of enterprise IT Operations. The key aim of MSPs is to help these enterprises focus on other important tasks related to improving their services without having to worry about breakdowns or interruptions.
MSPs typically manage all the complex and time-consuming tasks involved in the management of day-to-day IT infrastructure. Among some of the things that these MSPs do include-
Handle the complete management of IT infrastructure
Efficiently manage user access accounts
Offer robust technical support to staff
Work on adding cybersecurity software to IT infrastructure

Offer compliance and risk management

Handle contract management
Benefits of Managed IT Services
There is a range of advantages you can get from outsourcing your IT operation to a professionally managed service provider. Some of these are discussed below-
Allows you to source more value from your IT team
Managed service providers are known to offer the required guidance and support to optimize your overall IT efforts and enable in-house IT infrastructure as well as staff to focus on higher-level tasks. For instance, maintaining your IT infrastructure may be a time-consuming process but doesn't require specific expertise. MSPs, in such a scenario, can easily handle standard updates for you while allowing you to focus on custom integrations or configurations.
Outsourcing Office 365 managed services to an MSP offers your organization the ability to significantly cut down on operational expenses. This is simply because of the MSP's constantly upgraded technology and expertise in the field, thus helping to control IT costs and saving the organization's resources from other regular tasks and processes such as general break-fix services or other hardware issues.
Managed service providers have the expertise to provide better security and coverage as compared to what you can get in-house. This may include convenient access to enterprise-grade solutions, development of threat intelligence, and 24/7 monitoring. This kind of robust security is especially beneficial if your business is in the process of migrating resources to the cloud or integrating cloud services. Furthermore, expert MSP vendors are better equipped to offer insights into network controls and security configurations that you may not be aware of.
Microsoft managed service providers, by efficiently taking care of infrastructure management and maintenance, help you avoid downtime and optimize your resources for much better performance and availability.
Considerations for Managed IT Services Providers
When looking for a managed service provider, there are several factors that you need to take into consideration. Some of these are discussed below-
A service-level agreement or SLA essentially describes the key roles & responsibilities that MSP will manage as your IT partner. Further, it also covers various other details about legal liabilities, warranties, indemnity, pricing, performance and success metrics, work policies, auto-renewal, and procedures for contract termination.
Overall, the SLA outlines the terms and conditions of the MSP partnership. Before finalizing your Microsoft managed services partner, it is important to take your time and read the complete details of the SLA document to fully comprehend what you're getting into.
Offerings and service scope of MSP
When it comes to managed IT services, it is important to keep in mind that it is not a one-size-fits-all kind of solution. Every organization has unique IT requirements depending on the underlying business model and goals.
Likewise, not every MSP offers the same kind of services as many of them focus on specific IT fields and target individual business setups. Therefore, make sure to assess your IT infrastructure, identify gaps and areas needing improvements while keeping in mind your overall IT goals before picking a managed service provider who is capable of fulfilling your demands.
Technical expertise and certifications
Different managed service providers have various levels of expertise, qualifications, and certifications in the areas they specialize in. When choosing the one for your enterprise, it is crucial to look beyond the basics and check what the MSP can do for your business.
Check for their licenses, certifications, and accreditations as they are good indicators of their capabilities and level of expertise.
Why is There a Growing Need for Managed IT Services?
The services offered by IT-managed service providers are not the only reasons why an increasing number of organizations consider hiring an MSP. The growing need for managed services model is also attributed to the below reasons.
A proactive approach to a range of IT problems
Much better uptime
Better and improved security
Availability of internal IT team for other strategic tasks
Access to coming-age, newer technologies
Significant cost savings over in-house IT
Access to cloud solutions
Easy handling of remote office IT
IT Support Service Models
Choosing the appropriate combination of IT support services for your organization is an important decision.
You can either choose software vendor IT services, where limited IT support services are offered to companies that use their software for an additional fee or managed IT services model where your business contract with an IT company to take on the role of their IT department, or act as an extension of an in-house IT team.
Regardless of the choice between insourcing, outsourcing, or creating a hybrid strategy, it is important to make sure it works in favour of your organization. The key objective should remain to get the results you need from IT to accomplish your respective business goals, rather than something that hinders your business success.
Why Choose TRNDigital as Your Managed Service Provider?
Hiring the right Microsoft managed services can be instrumental in driving your business growth, streamlining digital operations as well as cutting down costs. It, therefore, makes sense to do extensive research and due diligence when choosing an MSP partner for your needs.
At TRN Digital, we make sure to deliver all the required services, tools, and expertise needed to maintain, secure, and grow your unique IT infrastructure. With our Microsoft managed services model, you are in secure hands as we have the much-needed experience and expertise of setting up customized IT support models that cater your specific needs. Get in touch with us today for all your IT support needs.