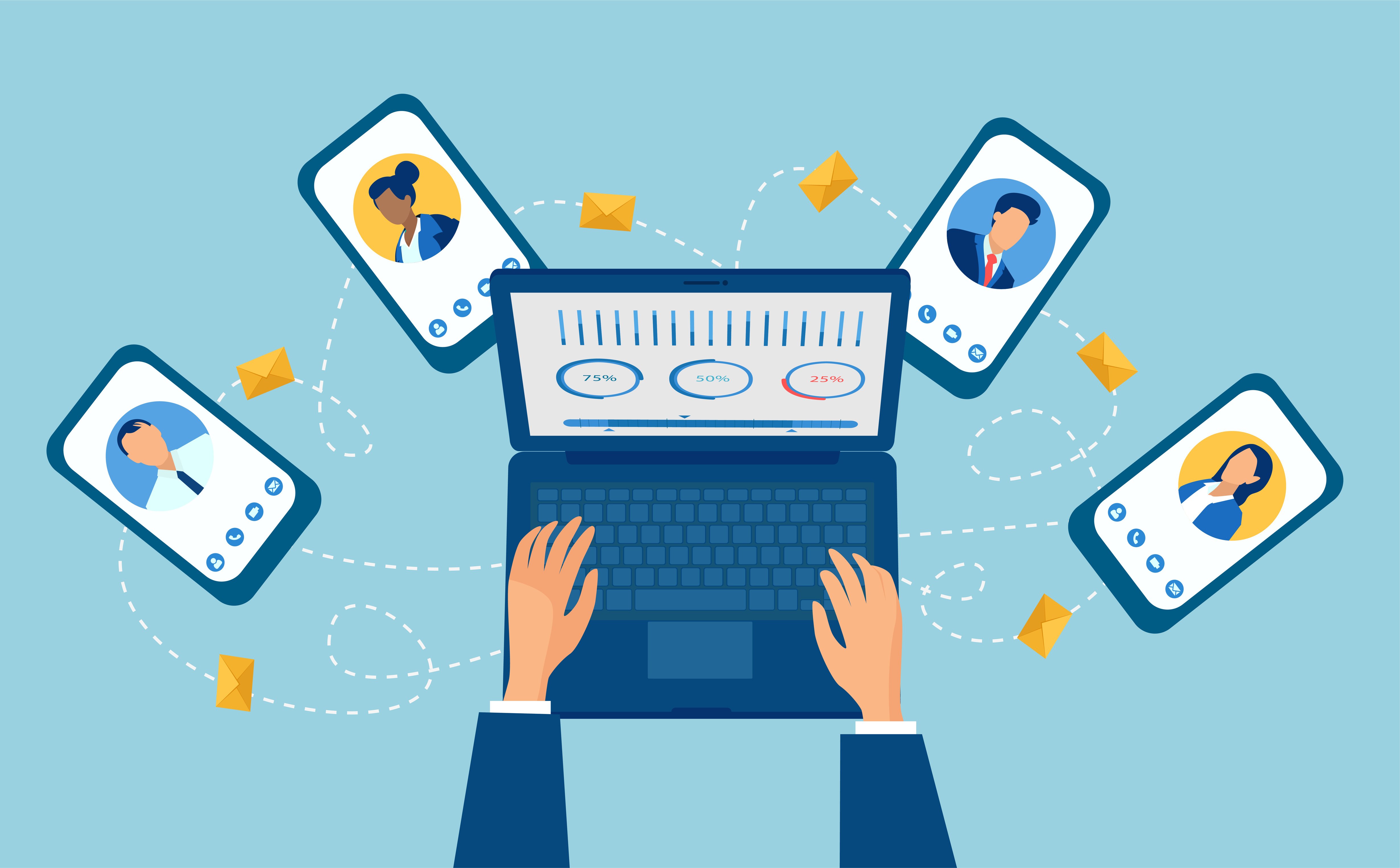 As an increasing number of businesses are looking to give their employees flexible work environments, IT shops across the board have had to work on consolidating the management of hardware using a single, unified console.
Microsoft Intune was launched keeping this very goal in mind and to address the emerging enterprise mobility management (EMM) needs of the workplace. It is a part of Microsoft Endpoint Manager. It offers cloud infrastructure, cloud-based mobile application management (MAM), cloud-based mobile device management (MDM), and cloud-based PC management for your company.
In this blog, we explore more about Microsoft Intune, along with its key features and benefits.
What is Microsoft Intune?
Microsoft Intune is primarily a cloud-based enterprise mobility management (EMM) service that allows you to manage the mobile devices and apps that your employees use to gain access to corporate data.
With Intune, organizations can ensure that any devices and apps that their employees use are fully compliant with their company's security requirements.
An essential part of Microsoft Enterprise Mobility and security, the key objective of Microsoft Intune is to help you manage your mobile environment. By offering robust device and application management, Intune allows you to give your users secure access to their data, leading to enhanced productivity and better work efficiency.
Further, Microsoft Intune solves the problem of network connectivity by delivering a reliable and secure service from the Internet, which means that every user can access it irrespective of their physical location.
Key Benefits Of Microsoft Intune
Among the key benefits of Microsoft Intune include-
Integrated Endpoint Management Platform
With Intune, you can ensure all your company-owned and bring-your-own-device (BYOD) devices to be managed well and always remain up to date with the most flexible control over any Apple, Windows, and Android devices.
Secure Your Data on any Device
Whether it is a company owned/managed, employee managed, or 3rd party managed device, Intune allows you complete flexibility and control to manage who gets access to it.
Productive User Experience
Microsoft Intune offers the powerful Office experience your employees expect without compromising user productivity.
Most Secure, Desktop Mobile Experiences
With Intune, you can precisely control how users access and utilize data in Office 365 and other mobile apps with integrated data protection and powerful compliance capabilities.
Microsoft Intune Features
Here are some of the noteworthy features of Intune for mobile device management in your business-
Device Management
With Intune, you can manage your devices using an approach that's just right for you. This makes sense because, for organization-owned devices, you may wish to have complete control over the devices, including security, settings, and features. Intune allows devices and users of these devices to enroll in Intune and start receiving rules and settings through policies configured in Intune.
Device management is one of the key highlights of Microsoft Intune as it allows you to keep track of all of your employee's devices, whether BYOD or company-owned, iOS or Android, Windows or Mac. As an admin, you can see the devices enrolled and get an inventory of devices accessing organization resources.
Robust Data Protection and Device Security with Azure Active Directory
Microsoft Intune seamlessly integrates with Azure Active Directory (identity and access management cloud solution) to enable organizations a wide set of access control scenarios.
For instance, you may want mobile devices to be compliant with organization standards defined in Intune before accessing shared network resources, such as email or SharePoint.
Similarly, it allows for the lockdown of services, so they're only available to a specific set of mobile apps. An example of this could be the lockdown of Exchange Online, so only Outlook or Outlook Mobile accesses it.
Simplification of Modern Workplace Management
Intune enables modern workplaces with various inherent features that promote collaboration. It helps you create the most productive Microsoft 365 environment for users to efficiently work on devices and apps they choose while protecting data simultaneously.
With Intune, you can let your employees choose devices and apps with intuitive, self-service support and deployment to enable collaboration and better workforce mobility.
Access to On-premises Servers
A lot of organizations have on-premises servers for multiple reasons. While this may be part of their overall security strategy, it still poses a certain challenge for remote work. Employees still need access to their email and other corporate data.
Intune-managed certificates and standard VPN gateways or proxies give you the advantage of the seamless mobile app access to on-premises data. However, what you need to make sure here is that security is not compromised in the process. Managing all your devices that are enrolled in Intune and ensuring that all security compliance protocols are followed needs to be prioritized.
Flexible Licensing Structure
Irrespective of the features, cost remains a significant determiner of whether a business subscribes to Intune or not. However, to make it simpler, Microsoft offers you a very cost-effective way to acquire Intune as you can get it as part of the Enterprise Mobility Suite. This ensures that you don't have to worry about additional costs or counting devices with the per-user licensing model.
Availability Of 24*7 Support
Microsoft Intune gives you access to a global support network by phone or online platforms. This kind of constant, 24/7 support available with every Intune subscription assists clients to swiftly resolve any problems that may arise.
Enjoy an Improved IT Experience by Effectively Implementing Intune Across Various Sectors
Microsoft Intune is a great tool to optimize the overall operations of your IT team. The deployment of Microsoft Intune across all enrolled devices and sectors eliminates the need for dealing with one individual device at a time.
This allows IT teams within the organization to easily control updates so that all employees/users have up-to-date software and apps. Apart from this, the management of Office means that you get all the required control without the need for a containerization app, and your IT team can also track licensing, collect information about hardware configuration/software installations. Overall, Intune allows IT to operate with much better efficiency leading to a more productive work environment.
Get Started with Microsoft Intune Today!
Microsoft Intune features a range of abilities to manage and secure your data easily. In today's BYOD work culture, Intune acts as a vital tool in managing mobile devices. All in all, it gives you higher work mobility and flexibility while protecting your business's information at the same time.
However, if you plan to implement Intune in your organization, it is recommended to make sure that this is the right step for the overall organization.
For all the help that you need with Intune's implementation, talk to our experts at TrnDigital today.