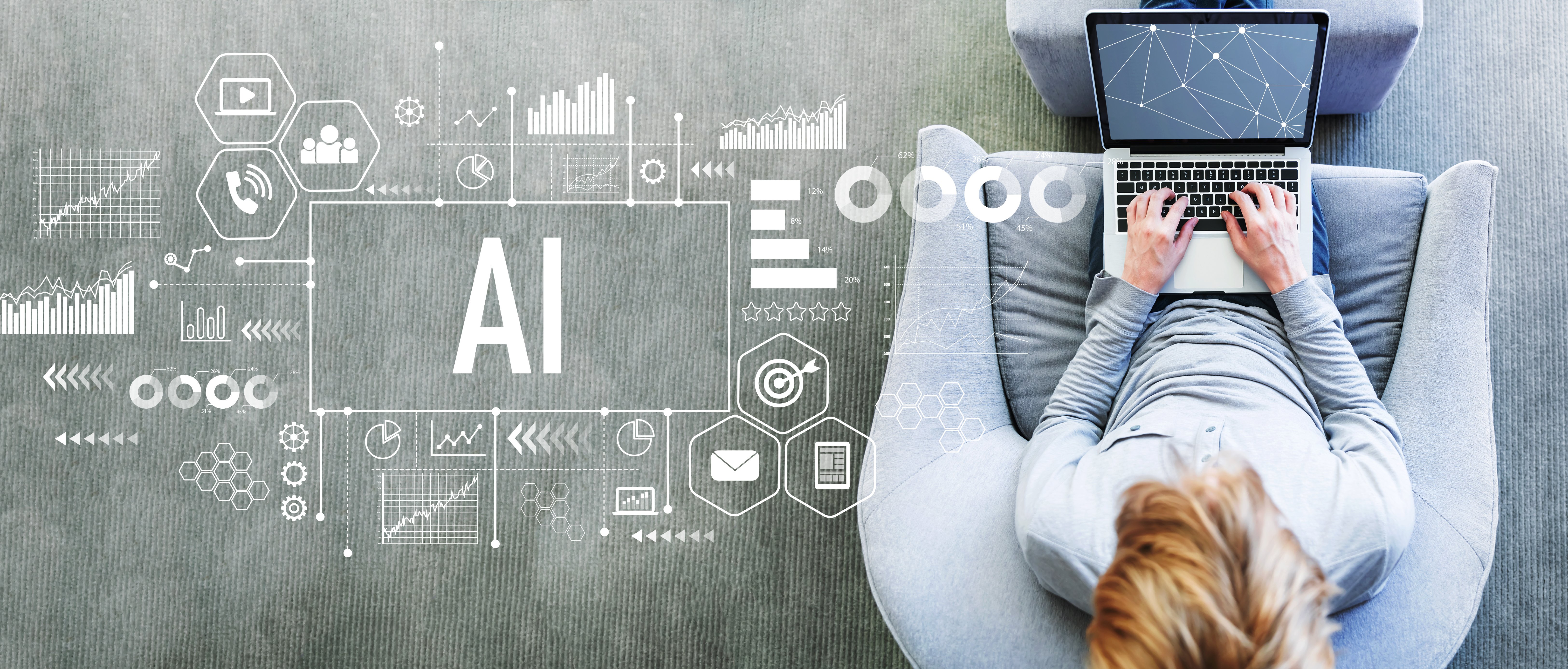 We are entering the era of the fourth industrial revolution with smarter, imaginative, and intuitive AI machines. These technology-driven computers think, monitor, interpret, reason, and imagine like human employees. With artificial intelligence at its core, these systems can aptly impersonate cognitive human functions.
And Microsoft – it is just leading this race. Over the years, Microsoft has been working on infusing artificial intelligence in Office 365 for accessible and valuable features. Hence, today, Office 365 has the potential to increase productivity, improve working efficiency, and personalize user experience. It can remove trivial tasks and automate monotonous, repetitive processes.
Here are some of the Office 365 features which are powered by artificial intelligence.
Artificial Intelligence in Office 365
Isn't Microsoft Office 365 truly a part of every workplace?
With AI-powered functionalities, Office 365 empowers every workplace to reach out to a wider audience, provide a more diverse view, and implement an efficient workflow. Let's see its AI-powered features:
Intelligent Search
Upload an image to OneDrive or SharePoint and utilize capabilities of Office 365 to read the image. The new intelligent search features allow Office 365 to detect the type of images being uploaded to OneDrive or SharePoint such as a receipt, business card, etc. If you want to search a receipt, the search for results will return the images containing a receipt.
Further, Office 365 has the ability to detect and extract content from an image to make it more searchable.
For example, when you are on a travel trip and you want to keep a track of expenses, simply upload bills to OneDrive. Office 365 will read the data and help you calculate your total expenses.
Designer in PowerPoint
Now, while making presentations, you don't have to worry about the look and feel of the presentation. One of the most useful AI additions to Office 365 is the Designer in PowerPoint. It beautifully arranges your presentation just like a professional designer.
QuickStarter
QuickStarter is fueled by Bing Knowledge Graph and it is currently available in PowerPoint and Sway. Using QuickStarter, you can create outlines of various topics. When you have to make a presentation on short notice, QuickStarter helps you quickly populate certain fields.
Additionally, this tool recommends what type of information you should include in the presentation and the categories that are relevant to the topic.
For many professionals, QuickStarter provides a concrete start to their presentation, which can then be improved with company-specific insights and data.
MyAnalytics
Previously, MyAnalytics was known as Delve Analytics. It is one of the most useful tools Microsoft has offered under its umbrella of AI-powered tools. As you work with Office 365, this tool creates insights based on the productivity of individual users. From a business perspective, MyAnalytics helps you focus, network, and collaborate without hassle. It helps you focus more on your work by assessing your patterns and defining 'after-hours' and 'focus hours'.
The main objective of MyAnalytics is to allow professionals to keep a check of their project timelines. In this way, you can keep track of your priorities, set productive goals, and monitor how your progress has improved over time.
Data from Images
Don't we all hate manually inputting data in an excel sheet?
It takes too much time and efforts. However, now, Microsoft has provided this AI functionality which gives us the ability to utilize images to automatically populate excel fields. Just take out your smartphone, click a picture, and use this picture to populate excel fields. The new image recognition feature can convert images to editable excel sheets.
Till you have the ability to click pictures, you won't have to manually enter data in excel fields.
Reuse PowerPoint Slides
At times, we all have to prepare presentations that can be easily populated from existing presentations. Previously, this meant creating everything from scratch with the same information. The AI integrations in Office 365 has enabled this feature. You only have to visit the Home page and hit Reuse Slides. PowerPoint will deck up the existing presentations, from where you can select the slides you need for your current presentation.
Organization-Specific Acronyms
Various acronyms are specific to your organization and these may be present in documents and presentations. When you are reading these documents or reviewing the presentations, you can utilize Acronym pane for easy readability. With the help of Microsoft Graph, AI offers acronym suggestions, which allows you to work without leaving the window to understand acronyms.
In the Reference tab, click Acronym for the meaning of Acronyms present in your content.
Use of Tell Me Box
The 'Tell Me' box has been there in Office 365 apps for a while now. But, we rarely use it. However, businesses can benefit a lot from this feature. You can type keywords in the 'Tell me what you want to do' box for help. Here you can explore the meaning and definitions of many words, find people if you are working on a business network, and you can search for documents. However, remember that only documents that are saved on OneDrive and SharePoint can be searched. You can insert elements of selected document in your current file.
Additional AI-Powered Features
When you have a client from a different country, you can quickly convert the text in real-time for easy readability. Office 365 allows you to translate text to 60 languages in real-time.
If you are using Microsoft Outlook, you can get real-time notifications and prioritize your emails. Cortana will send you a notification just before a meeting with real-time traffic information.
Using Microsoft Researcher, you can cite a source in a few seconds.
The Microsoft Stream allows automatic captioning and transcription of the video.
Performance Improvement with AI in Office 365
Integration of artificial intelligence to Office 365 is the best thing that Microsoft could do for businesses. With the aim of helping professionals focus on priority tasks, achieve better results quickly, and improve overall work performance, Microsoft is constantly updating its AI-powered tools. You can use these tools to enhance your presentations, reduce repetitive tasks, eliminate manual work, and set a priority-intensive work schedule.