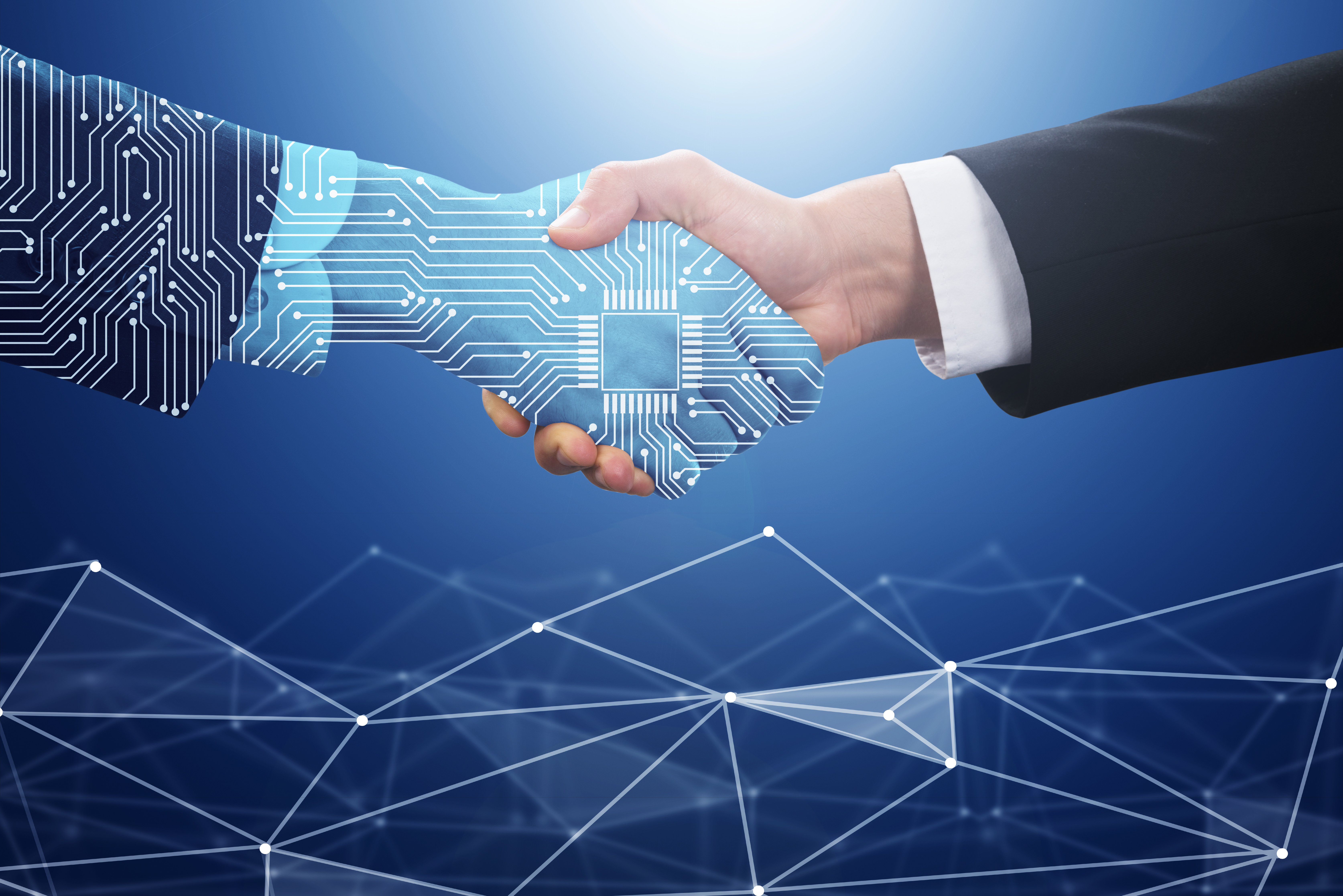 Be it in the financial services industry or other digitally-enabled verticals, organizations in the USA are readily implementing Azure, AI and Office 365 to achieve the next level of success. Most of them are in the transformational stages of migrating their in-house IT infrastructural capabilities to the cloud with the help of AI.
Why the need, you ask?
With the help of these business solutions, businesses are finding it easy to comply with regulatory requirements and face rapidly evolving security threats while increasing their productivity at the same time.
This is specifically true in the context of banks, insurers, credit card organizations, and loan providers, where the right cloud platforms are being opted to enable data optimization and competitiveness.
This blog lays stress on how motivated digital leaders are going about this transformation journey with cloud-enabled business models backed by Azure, AI and Office 365.
Microsoft Azure: Creating Compelling Business Solutions in 2019
Organizations grappling with the challenges of installing and running diverse services and applications are using MS Azure in place of physical servers. The escalating costs of hardware maintenance coupled with storage space for hardware, payment for unused storage space and failure to scale at will is making decision-makers look for more economical configurations for their organizations.
In January 2019, Microsoft's Azure DevOps Server 2019 announced the launch of its Candidate 2 (RC2) stage. Organizations requiring developer team collaborations, specifically when their servers have been deployed locally, are finding compelling solutions in Azure DevOps Server 2019 and the Azure infrastructure supported by Microsoft's Azure data centers.
Microsoft Azure offers all-time accessibility to enterprise security, savings, flexibility, scalability, artificial intelligence (AI) tools, and cloud-computing infrastructure. It fitfully enables the cause of building, deploying and handling applications. All these benefits and features are found globally and backed by Microsoft-managed data centers.
The reasons behind Microsoft Azure being a favorite for business stakeholders are:
1. The partnership between Microsoft and SAP allows for smoother integration.
2. The interface, capabilities, and reach of Azure resound familiarity for employees.
3. Infrastructure deployment can be carried out speedily.
4. The features of MS Azure are helpful for customers having deep insights into machine learning and AI.
6. Backed by Microsoft, Azure offers bench-marked levels of security, availability, and compliance via its global reach and coverage.
Microsoft Office 365 for Business
Organizations looking for smart management tools and collaborative applications have to be doubly sure of the suite of Microsoft services they sign up for. Rather than choosing the personal and home editions that possess a perpetual license, they have to assess the features of the editions that meet with compliance challenges and enterprise security in the best of ways.
Microsoft Office 365, which can be obtained in the form of monthly or annual subscription, includes a plethora of advanced online services like cloud file storage and business-class e-mail along with conventional desktop applications to fulfill their requirements. This being a subscription offering, makes it possible for desktop programs to be updated automatically, as and when new versions are available.
Along with increasing the overall productivity and efficiency of organizations, this suite of feature-rich products provides important services that are common to all enterprise plans, such as:
1. Smart online exchange capabilities in the form of a 50 GB mailbox via which emails can be accessed through the Outlook app or a web browser on Windows, mobile devices or a Mac.
2. Office 365 subscribers receive 1 TB of OneDrive storage that allows client syncs on all desktop platforms.
3. The sleek SharePoint interface of Office 365 allows teams to share files, sync information, etc. in the File Explorer via the same desktop client as present in OneDrive. Additionally, smarter administrative controls restrict users from passing on confidential information to unauthorized recipients.
4. Microsoft Teams and Skype for Business serve as collaborative platforms in MS Office 365 for HD video conferencing, unified communications and instant messaging for subscribers.
5. Office 365 Business Premium plans offer invoicing, customer relationship management and other advanced tools to add to the productivity of organizations.
6. The Enterprise plans provide advanced business analytics tools such as Power BI Pro and Yammer social networking services.
In 2019, Microsoft is expected to introduce some important changes for Office 365 business subscribers like end-to-end Triple Data Encryption (3DES), 64-bit Office and Microsoft Teams installs by default, etc. Aptly supported by Enterprise Mobility and Security features, Windows 10 and Office 365, it empowers organizational teams to be creative and work in unison, securely.
The latest edition of Microsoft Office 365 is now available on the Apple Mac App Store exactly as is available on the Microsoft Store. MS Word, Excel, OneNote, Outlook, PowerPoint, and OneDrive can also be downloaded by subscribers directly from the Mac App Store.
Artificial Intelligence in Business
The challenges of improving customer experiences, encouraging revenue growth and reducing operational costs are being felt worldwide by all industry verticals. Even with a comprehensive range of innovative technologies up for grabs, organizations are struggling to include machine learning, natural language processing (NLP) tools and advanced artificial intelligence (AI) processes to increase their efficiency and competitiveness.
The good news is that if the right AI technology is deployed, business solutions can be impacted positively to bring forth the following benefits:
1. Time and money resources can be saved by automating routine processes and mundane tasks.
2. Operational efficiencies and productivity can be increased exponentially in the short and long run alike.
3. It becomes possible for the management to access information speedily and make more accurate business decisions on the basis of outputs derived from cognitive technologies.
4. Human errors and mistakes can be eliminated to a very large extent by setting up smart systems properly.
5. AI provides helpful insights for predicting customer preferences and providing better-personalized experiences.
6. A large quantum of data can be mined for generating quality leads and increasing the overall customer base.
7. Businesses, workforces, and products can be optimized via AI tools to attain cost savings.
8. The correct identification and maximization of sales opportunities leads to increased revenue.
9. Organizations witness growth in expertise with AI tools and processes enabling analysis while providing intelligent advice and the best support.
AI is bringing about paradigm shifts at a fast pace. There are several reasons for considering AI as it has the potential to deliver compelling business solutions and impact all types of operations. The willingness to embrace business opportunities with an open-minded attitude is all that's needed to bring about the necessary changes in an organization – be it big or small.
Way Forward
As per Microsoft CEO Satya Nadella, digital transformation is being incorporated in virtually all industries with Microsoft's intelligent cloud providing the intelligent edge to businesses. Globally, embedded computing and connected devices are being fueled by increased data availability and ready accessibility to information.
In this scenario, digitally-enabled businesses are including enterprise technology choices like Azure, Microsoft 365 Suite and AI to compete, grow and become more responsive to customer demands. These products and services are impacting business operations and influencing employee collaboration also ensuring the highest levels of data privacy and security for the sake of delivering compelling customer experiences.