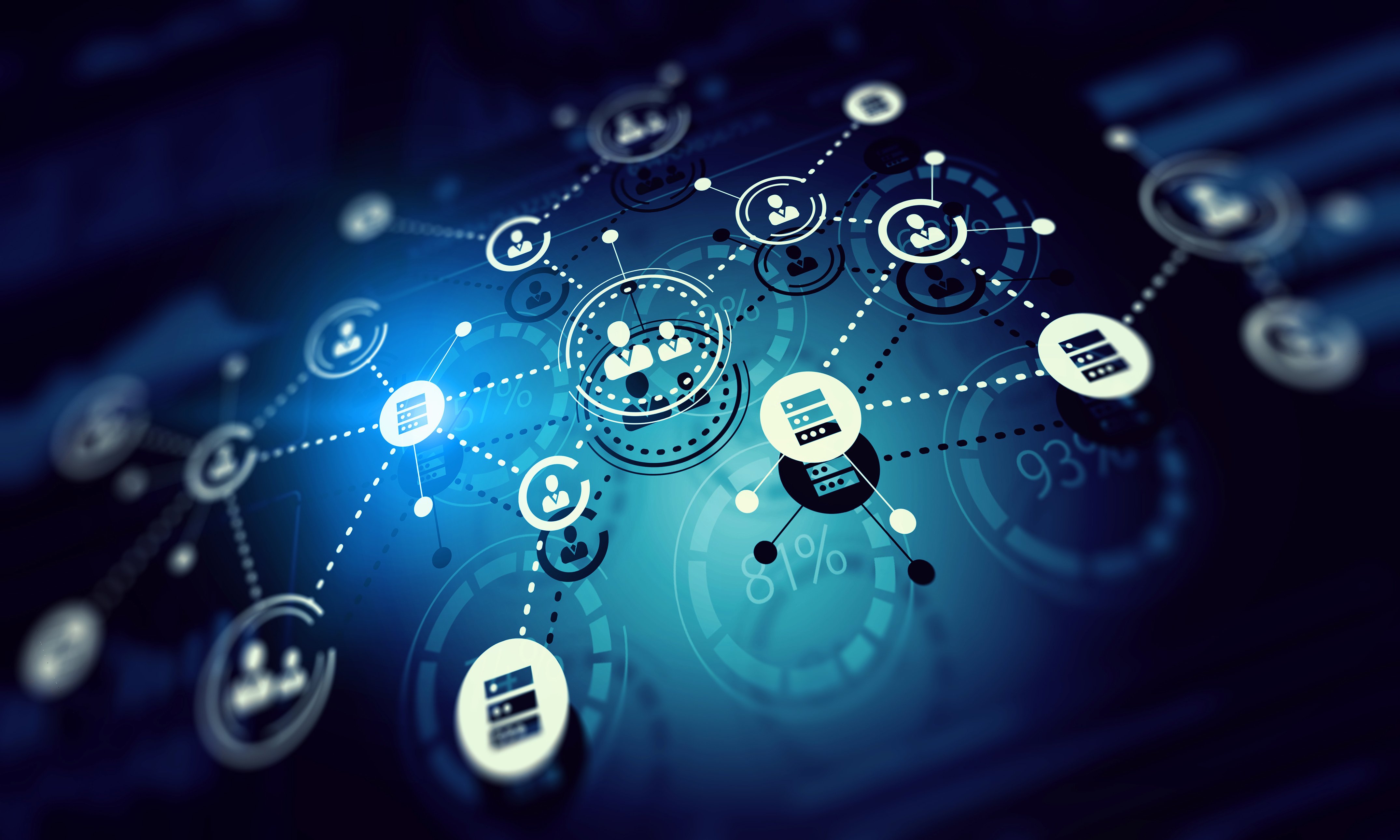 Quite rightly described by Microsoft, the multitude of offerings at Microsoft Graph's disposal do justice to the statement, "The fabric for all your data." In plain English, Microsoft Graph acts as a gateway that brings together the services, intelligence, and data offered by a company. It gives developers the luxury of using a unified programming model that harnesses the power of MS Cloud services like Intune, Office 365, Azure Active Directory, SharePoint, One Drive, and many more.
But before delving deep into the Graph, take the usability of Microsoft's office 365 into perspective. While the company accounts for over 200 million downloads of Office mobile, it is believed that there are more than 18 million consumer Office 365 subscribers. In addition to that, more than half a billion people manage and store their documents on OneDrive.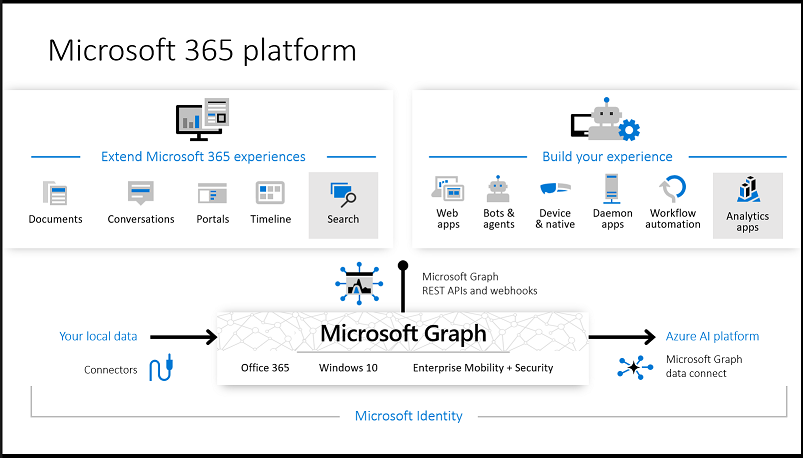 The primary motive of Graph is to act as a single endpoint for connecting a multitude of Office 365 services. Formerly, each and every service had a separate endpoint.
So, if you're using Microsoft's applications and cloud services, the Graph API allows you to access all of that data, create service workflows, and operate all the collected resources and get machine learning insights from the obtained data.
How Graph Benefits Businesses
Accessing Graph services is quite simple and straightforward. It saves a lot of time and effort and allows developers to implement and use the functionalities of MS graph using web services and APIs. The use of data for developers spans across a wide diversity of applications. Some of the common set of applications are the ones that are user-interactive like emails, calendar, etc.
Microsoft Graph Data Connect
One of the biggest challenges businesses often come across is moving and managing the data produced within the organization. However, with the power of Graph Data Connect, administrators get access to all the information related to people at their workplace, spanning from how they work, their communications, collaborations, etc.
Microsoft Graph Explorer
For developers, there's Graph Explorer that helps in fetching aspects related to users like their files, pictures, classified as per their priorities, notes, etc., using simple REST API requests. Users can access date from MS applications and products through REST APIs and client libraries provided by Microsoft Graph. One Drive, Planner, Outlook, OneNote, Windows 10 services, Azure Directory services, are some of those products and applications.

Every person who uses Microsoft's cloud services is considered as a user. User's data is what fuels the business of MS Graph. The data present in the cloud is enriched by Microsoft graph in terms of accessibility, real-time updates, deep insights, etc. All of these things are done keeping the users' consent intact.
Yet, one of the most talked about facets of Graph is how an enterprise could benefit from the Groups. It offers a richer experience in different scenarios like team related plans, group activities, and other activities like marketing, education, etc.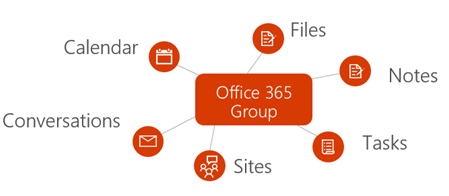 Things You Could Do with Microsoft Graph
Although it's unrealistic to list down all the functionalities of Microsoft Graph, here's a list of some common ones that are widely popular among enterprises:
It allows your applications to get rich context, scan your Outlook calendar, find out whether your colleague or manager is in office or the other way around.
Smart optimization of your time. For example, if you're spending too much time in the meetings, it'd try rescheduling your meeting based on individual response.
Through machine learning, data can be generated from the usage patterns of users. For example, the best time for conducting meetings could be drawn out by analyzing the data of employees or people that are supposed to meet.
Could be used as a personal assistant to sort professional and personal schedules.
Monitoring resource consumption and usage pattern analysis opens doors to more efficient utilization of resources.
Easy generation of sales production that allows you to update the forecast in real-time.
The list of people that you work with could be prepared where you can send notifications when people are added to the Active Directory.
Satya Nadela has tipped Graph as the "most important bet" for the company. Since its release, it has done more than a decent job in coming through with the promises made by the company during the launch. Businesses' high reliance on Azure also can have a big impact on Graph's success. With data centres spread across 42 regions in the world, Azure coupled with the power of Graph has empowered Microsoft with a robust and sophisticated structure in terms of bringing together all the Microsoft services and other third-party applications. Although a wide variety of domains and niches are covered by Graph, there are still some parts that are yet to be tapped. As touted by Microsoft, its developers are probably working on those as we speak.