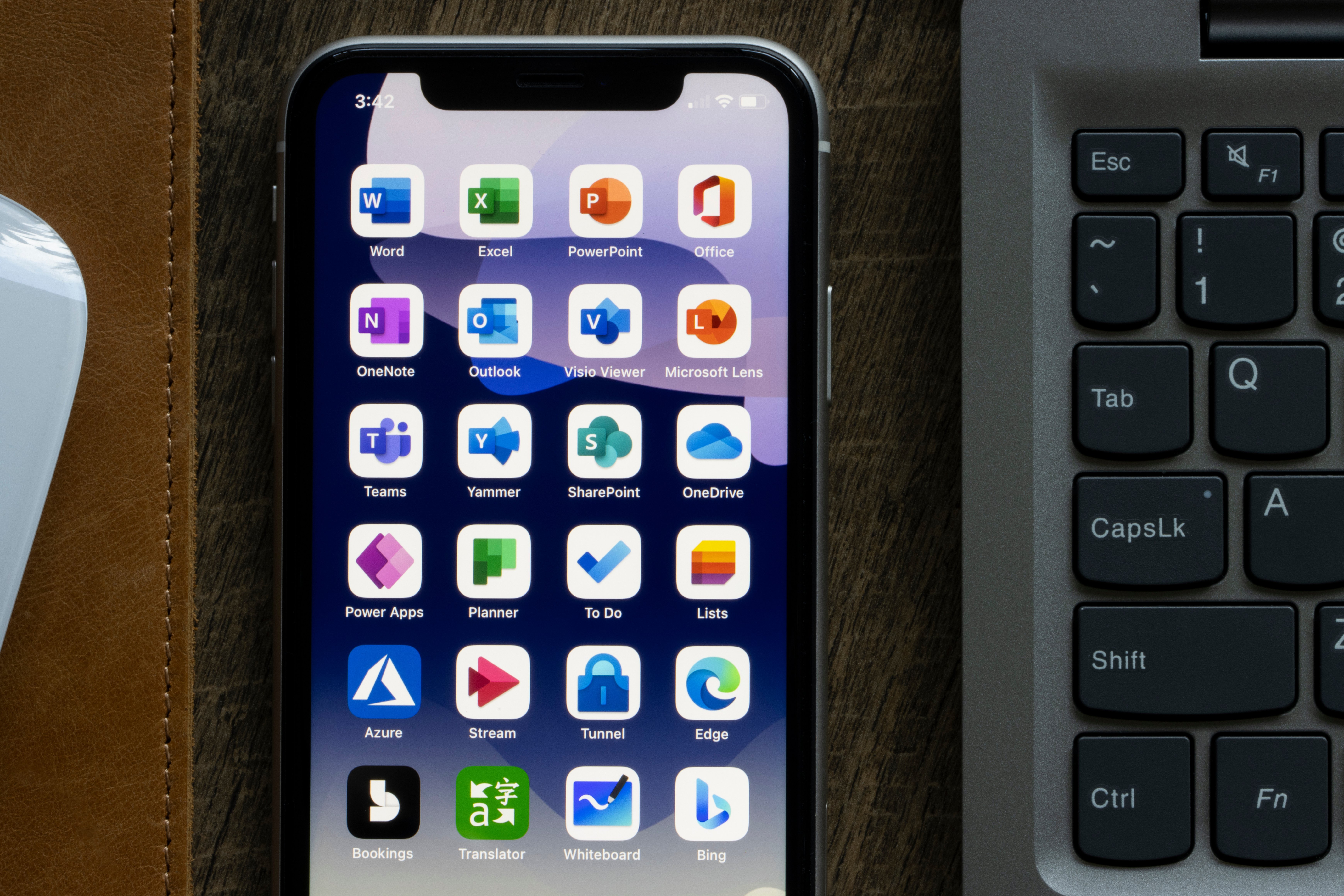 In today's competitive business landscape, businesses are leaving no stone unturned to grow and expand in size. However, with growth comes several challenges related to aspects such as knowledge sharing, employee collaboration, document management, and more.
SharePoint, developed by Microsoft, is a preferred technology to help organizations address these issues and set up robust processes for employee collaborations and document management needs.
In this post, we explore more about the SharePoint intranet, its features, SharePoint intranet examples, how you can build an Intranet with SharePoint, and more.
All about SharePoint Intranet
SharePoint Microsoft Intranet is a solution that makes it easier for companies to source knowledge and information, collaborate, discuss potential challenges, and much more.
As a flexible and super useful collaboration solution with rich communication, content, project, and employee management features, it is best suited for mid-size and large organizations to help them connect their employees from different departments and nurture a strong corporate culture.
Among some of the key features of SharePoint office 365 internet are:
Employee management
Helps you create and manage organizational charts and employee profiles showing information like an employee's position, working schedule, qualifications, department, contacts, and more

Schedule and enroll employees in onboarding, compliance, and job-specific training

Author and manage employee learning materials and track employee performance

Submit and track employee requests on aspects such as vacation, office supplies, equipment maintenance, and more

Microsoft viva intranet that also offers access to team analytics and seamless integration with LinkedIn Learning and other training content providers, apart from standard features
Content and knowledge management
Manage centralized repository for all document templates, employee benefits, news, policies, FAQ, blogs, learning materials, and other types of content

Storage and management, including approval, editing, and distribution of diverse content (images, docs, audio, and video files) in different formats

Policy creation/approval workflow, automated policy renewal

Personalized content, newsfeed, and training suggestions for higher accessibility of useful content
Communication/social features
Various tools for formal and informal communication such as blogs, instant messaging, discussion boards, forums

Seamless integration with social media and video conferencing tools

Gamification elements such as levels, badges, and leader boards in employee training
Why is SharePoint the most popular choice for intranets?
SharePoint intranet site is considered the most popular technology for intranets across the world. This is primarily because SharePoint (SharePoint Online especially) opens a massive variety of options for your intranet.
It works great alongside SharePoint to offer additional page layouts, website templates, web parts, better governance, and several additional capabilities, thus allowing you to deliver strong and exceptional intranets quickly.
The best part is that these turnkey intranet products are quite effective, offer great value, and leverage the power of the Microsoft intranet platform completely to deliver the kind of easy-to-use yet modern intranet that today's enterprises need and demand.
Seamless integration with Office 365 and several other Microsoft tools
One of the major advantages of the SharePoint internet platform is the fact that it integrates effortlessly with various other Microsoft tools without necessarily requiring the expertise of IT developers. Put simply, it is an excellent collaboration service that can also be used as a SaaS service within a subscription to Microsoft 365.
For instance, integrating several Microsoft tools such as Microsoft Team's, Yammer feeds, and OneDrive documents in SharePoint is simple and straightforward and can be done easily without requiring help from expert developers.
Apart from this, there are several other exciting opportunities that SharePoint intranet design offers, such as easy use of Power Automate and reporting (Power BI) into your intranet as well.
Teamwork-Integrating collaboration into the intranet
Although SharePoint intranet is not a social sharing platform, it has several features that make it easier for you to stay connected and get to know your employees better. For instance, the platform enables you to add personal profiles to your intranet.
Apart from this, you can also see the interests of your colleagues, their roles/ responsibilities, and who they work with.
SharePoint intranet services offer multiple tools to encourage communication with your teams. An example of this is Yammer, the excellent corporate social network, and Microsoft Teams Intranet to help you conduct official meetings and manage work chats better.
Document sharing and management are made easy with SharePoint
Using SharePoint as an Intranet makes it easy to manage both access and sharing of documents. This allows you to select both internal and external users who can view and edit the documents. The best part is that all tasks on the platform will be perfectly synchronized with other users.
Apart from this, the document management system of SharePoint intranet is also quite straightforward, which allows you to edit your file directly from the browser using various Microsoft Online applications.
How to build a SharePoint internet?
Building an intranet with SharePoint requires you to think of the below types of space uses:
Self/individual space
The on-premises versions of the Office 365 SharePoint intranet have the My Sites option that offers several capabilities for the self or individual work of employees. It is essentially an employee's area with all their details (contact info, document storage, blog, etc.)
Team space
Collaboration is a key aspect of any SharePoint Intranet service. SharePoint intranet Team sites help in building a powerful channel for faster collaboration and communication among teams. Here teams can do everything from storing all their content, managing projects, sharing insights, and more.
Enterprise-wide space
A SharePoint Team Site serves as a central hub where several people from a team can access, organize, or collaborate on content seamlessly. Here the communication is typically done by real-time commenting on documents.
How can TrnDigital help you?
While the advantages of the intranet are numerous, implementing a SharePoint online intranet will vary based on individual business requirements. It also requires organizations to overcome several challenges, such as incorporating the intranet seamlessly into the work culture and processes and offering the latest content on the intranet.
Choosing the right platform and qualified SharePoint intranet consultants such as TRNDigital ensures that your intranet becomes a comprehensive, single-stop solution for information, tools, communications, and applications to make your digital workplace easy and successful.
With many years of Microsoft SharePoint intranet development experience, TRNDigital has the required expertise to help you with your unique intranet needs. Contact us today to know more about building your internet with SharePoint.