A lot of organizations today look to provide disaster recovery capabilities towards smooth business operations.
Because of the availability of various options for remote recovery in the event of a disaster, there has been a dramatic rise in the number of service providers offering IaaS (Infrastructure as a Service).
Microsoft Azure is the leading name in the IaaS industry as it offers excellent disaster recovery (DR) solutions for various applications running on IaaS virtual machines (VMs).
Site Recovery is one of the native 'disaster recoveries as a service (DRaaS)' offered by Microsoft Azure.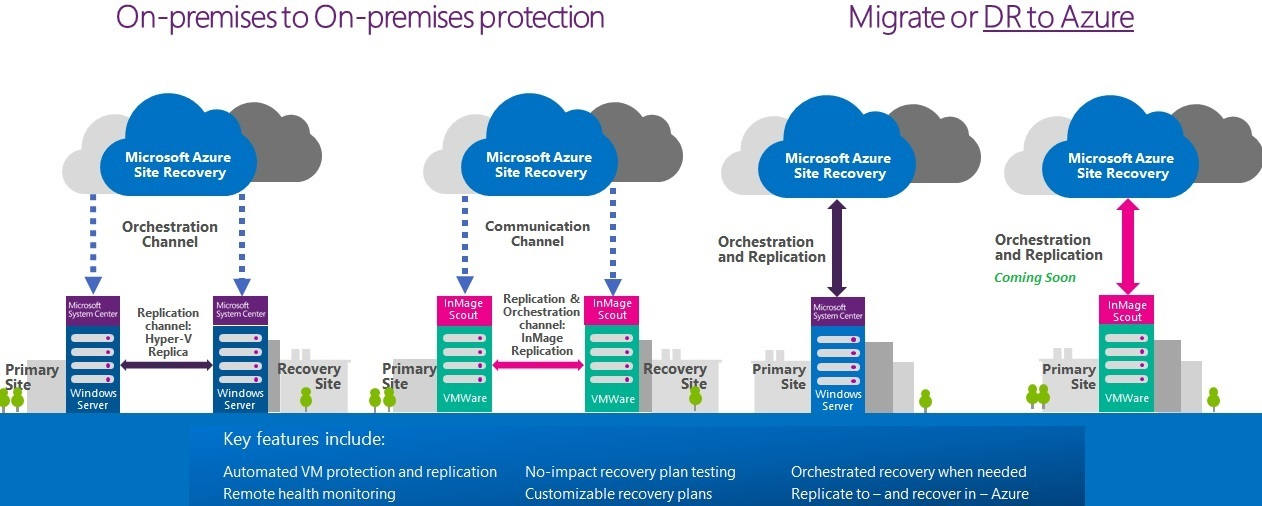 A Microsoft product, Azure refers to Microsoft cloud as it is an extremely reliable solution for a cloud-based architecture (partial or complete). First released in 2010 as Windows Azure, it later got renamed to Microsoft Azure in 2014.
What Can Azure Site Recovery Do
Azure Site Recovery allows your business to continue operations even during major IT debacles. It offers dependability, ease of deployment, as well as cost-effectiveness to help your applications run smoothly during times of IT crisis.

Azure provides a variety of disaster recovery services to the enterprises. These can be set up easily and therefore, comes handy in protecting the valuable assets and IT infrastructure of companies.
How does this happen?
Azure disaster recovery application replicates workloads that run on physical and virtual machines from a primary site to a secondary location.
In case of any disaster situation or when an IT outage occurs at a primary site, the applications can be accessed easily from a secondary location where workloads are already replicated.
All the data and other IT information can be transferred back to the main infrastructure when the primary site is up and running again.
Azure also ensures compliance by testing the disaster recovery plan without impacting either the end users or the production workloads. It also minimizes recovery issues by orderly arranging multi-tier applications running on multiple virtual machines as well.
Why Use Azure For Disaster Recovery
The Azure Site Recovery service is an ideal and cost-effective solution to your disaster recovery strategy. It helps you execute disaster recovery by managing replication, complete failover, and failback of both on-premises as well as Azure virtual machines (VMs).
There are several benefits of using Disaster recovery on Azure such as-
Easy to deploy and manage
Azure site recovery is extremely easy to set up and manage. All you need to do is replicate an Azure VM to a different Azure region. You can do this directly from the Azure portal.
Once done, site recovery is automatically updated with new Azure features as and when they're released.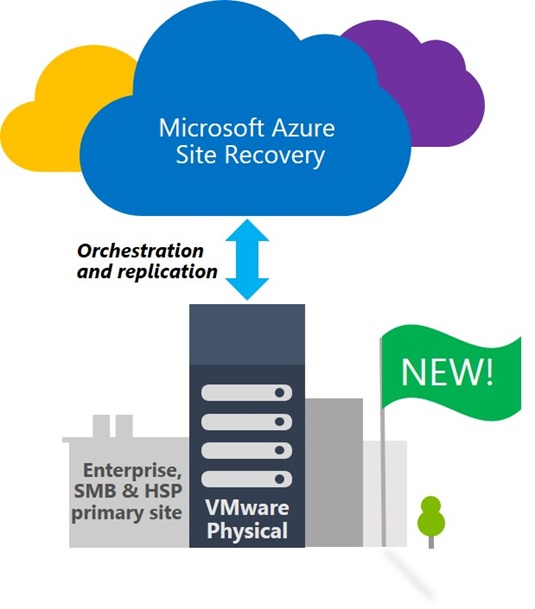 Savings on infrastructure costs
Using Azure, you can reduce the cost of deploying, monitoring, and maintaining on-premises disaster recovery infrastructure. Azure makes it possible by-
-Eliminating the need to maintain a costly secondary datacenter
-Reducing the expenses as you only have to spend in resources needed to support the applications in Azure
Robust security and data protection
Disaster recovery on Azure allows businesses to revolutionize their disaster recovery offerings. It helps you achieve your business goals for both compliances as well as continuity. You can now easily secure your data with robust protection offered by the encryption features of Azure.
Dependable recovery with minimum downtime
Disaster recovery on Azure is extremely dependable as it complies with all industry regulations such as 'ISO 27001'. Azure also allows you to scale coverage to any number of business-critical applications. With Azure, you can restore your most recent data easily with Site Recovery.
Allows you to perform tests any time
Disasters never come with a warning, thus making it necessary to be prepared beforehand. Disaster recovery on Azure allows you to test your business continuity plans whenever required without impacting users. This offers a certain level of comfort to the businesses and directly influence the company's ability to generate revenue.
Is Azure Site Recovery Safe To Use?
Backed by Microsoft, Azure Site Recovery enjoys a 99.9 percent service level agreement from Microsoft along with 24x7 support for running operations smoothly.
Additionally, Microsoft provides various QuickStart procedures and tutorials to assist IT administrators on how to replicate, manage failover, and configure their business disaster recovery mechanisms.
To Sum It Up
Disaster recovery on Azure is an excellent solution that enterprises can leverage. It allows users to accurately estimate network, storage, and resources required to replicate applications from primary locations to the Azure cloud.
The best part is that you only have to pay for the computing and storage of resources needed to run apps in Azure during IT outages without any start-up costs to use Azure Site Recovery.
Microsoft Azure also lets the IT administrators view and assess the complete architecture of Azure Site Recovery. This gives them the complete freedom to review and see how it will sync with their own business IT systems.